Emmys Watch: Predicting Who Will Win Big This Sunday
Every Emmy Awards is a crapshoot. New shows compete against much-honored favorites, always with the possibility of longtime runners-up finally scoring a win. This year's ceremony offers some unusually interesting—and potentially historic—contests. Here are a few provocative matchups to ponder.
RELATED: Visit Our Emmys Page for More Coverage
Will Don Draper get his due?
In his eighth try for Outstanding Lead Actor in a Drama as Mad Men's iconic pitchman, Jon Hamm has one last shot—and is finally the presumed front-runner (now that four-time Breaking Bad champ Bryan Cranston is no longer a deterrent). The competition is steep, including two past winners (The Newsroom's Jeff Daniels, Friday Night Lights' Kyle Chandler for Bloodline), an Oscar winner (House of Cards' Kevin Spacey) and upstart Bob Odenkirk (from acclaimed Breaking Bad spinoff Better Call Saul). But Hamm has more than earned this honor for creating such an indelible role. It's his to lose, and we're betting this time he'll win.
Which dueling diva will triumph?
In a first, two African-American stars are battling it out for the over-the-top lead actress drama prize: Viola Davis as ruthless Annalise Keating in How to Get Away With Murder and Taraji P. Henson as Empire's fabulously outrageous Cookie Lyon. The smart money's on Davis, who boasts serious awards cred as a two-time Oscar nominee and two-time Tony winner. (Henson's no slouch, with one Oscar nod of her own.) When Annalise shed her wig and makeup to bare her soul, Davis locked up our vote.
Will Modern Family set a record?
Currently tied with Frasier for five consecutive wins, the ABC hit may be experiencing awards fatigue; this is the first year it hasn't received either a directing or writing nomination. With The Big Bang Theory snubbed, Family is still the most popular choice, but an upset is quite possible, most likely from HBO's hilarious Veep or Amazon Instant Video's brilliant Transparent. Our guess: Veep.
Which late-night legend gets the gold?
With so much seismic change in what's now called the Variety Talk Series category, odds favor the Emmy going to the show from one of the guys who bowed out this year: The Daily Show's Jon Stewart (10 wins), Late Show's David Letterman (six) or Colbert Report's Stephen Colbert (the last two). This is a true toss-up—I'd go with Letterman for posterity's sake, though I'm more bereft over Stewart's departure—but don't count out HBO's John Oliver and his Last Week Tonight, which has gotten significant buzz. He could be a spoiler. Our best guess: Letterman.
Could Game of Thrones be crowned?
Even the Lord of the Rings trilogy eventually won an Oscar. Despite its dark-fantasy origins, typically an Emmy handicap, the spectacular Thrones made more noise (R.I.P., Jon Snow?) this year than any other contender, including the uneven final run of four-time winner Mad Men, which is the more conventional and undeniably safer pick. But what better time to honor HBO's groundbreaking epic than the season when it actually began to improve on its literary source material? Still, we'll predict Mad Men as the most likely winner. (As a possible consolation prize, Lena Headey has a good shot for supporting drama actress as Thrones' beleaguered villainess Cersei, unless it goes to Christina Hendricks for her sizzling swan song as Mad Men's Joan.)
Are there any safe bets?
Put your money on Jeffrey Tambor's transcendent performance in Transparent for lead actor in a comedy. Ditto Julia Louis-Dreyfus (Veep) and Allison Janney (Mom) for repeat wins as lead (it would be four in a row for Louis-Dreyfus) and supporting actress in a comedy, respectively. Inside Amy Schumer seems impossible to beat in the new Variety Sketch Series category. And HBO's Olive Kitteridge, with star Frances McDormand, will almost certainly sweep the movies/limited-series field. Although Sarah Paulson is a no-brainer (make that two-brainer) for her dazzling and complex supporting performance as conjoined twins in American Horror Story: Freak Show, and David Oyelowo's one-man tour-de-force of psychosis in HBO's Nightingale is an equally strong contender for movie lead actor.
67th Emmy Awards, Sunday, Sept. 20,  8/7c, Fox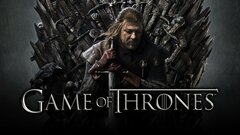 Powered by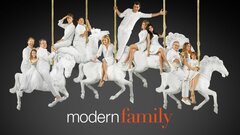 Powered by