How Colbert's First Guests Compare to Other Late Night Debuts
When taking over a venerable late night franchise, a new host has to start with a bang. So it's not surprising to see some of the biggest names in entertainment and politics scheduled for a revamped show's first week. (That is, before the inevitable comedown when Jimmy Fallon, for instance, had to conjure up excitement in promoting David Spade as his top visitor.) But the guest list is also the key to what the host has in mind for his show going forward. And while it's a slam dunk for Stephen Colbert to have George Clooney in the Ed Sullivan Theater when his version of The Late Show begins tonight at 11:35 ET, it's who he has on after George that really shows what he's up to.
Immediately after Clooney leaves the couch, Republican presidential candidate Jeb Bush (or, should we say "Jeb! Bush") is set to sit down. During his 10 seasons of The Colbert Report, Colbert had on more authors, titans of business, politicians and scientists than entertainers. And, judging by his second guest, Colbert wants to make sure The Late Show will be a place where he'll have substantive (albeit funny) talks that won't involve watching a movie clip. He's already given Bush the business for using his appearance as a campaign fundraiser, so he won't be shy about asking the tough questions of the candidate — as well as fellow presidential hopeful Senator Bernie Sanders, who appears on Sept. 18.
Sure, we all want to see Amy Schumer riff with the master improviser when she visits on Sept. 11, and Carol Burnett's appearance with Broad City's Abbi Jacobson and Ilana Glazer on Sept. 16 will be fascinating to watch. But the fact that Colbert is bringing on a sitting Supreme Court Justice (Stephen Breyer, Sept. 14) and two major tech CEOs (Tesla's Elon Musk on 9/9, Uber's Travis Kalanick on Sept. 10), plus the current United Nations Secretary General (Ban Ki-Moon on Sept. 17), in the first two weeks indicates he wants to talk to people he finds interesting, not just the big star of the week.
For reference, here's his full first-week lineup:
Tuesday, Sept. 8: George Clooney, Jeb Bush and performance by Jon Batiste and Stay Human (plus special guests)
Wednesday, Sept. 9: Scarlett Johansson, Elon Musk, performance by Kendrick Lamar
Thursday, Sept. 10: Uber CEO Travis Kalanick, performance by Toby Keith
Friday, Sept. 11: Amy Schumer, Stephen King, performance by Troubled Waters
Monday, Sept. 14: Emily Blunt, Justice Stephen Breyer, performance by The Dead Weather.
Tuesday, Sept. 15: Jake Gyllenhall, performance by Run the Jewels with TV on the Radio
Wednesday, Sept. 16: Kevin Spacey, Carol Burnett with Abbi Jacobson and Illana Glazer, performance by Willie Nelson
Thursday, Sept. 17:  Naomi Watts, United Nations Secretary-General Ban Ki-Moon
Friday, Sept. 18: Lupita Nyong'o, Bernie Sanders; performance by An American in Paris' Christopher Wheeldon, Robert Fairchild and Leanne Cope
How does this compare to other recent new hosts' first weeks?
The Tonight Show Starring Jimmy Fallon
When Fallon picked up the Tonight Show torch in February 2014, his first-week guests included:
Monday: Will Smith and U2
Tuesday: Jerry Seinfeld, Kristen Wiig and musical guest Lady Gaga
Wednesday: Bradley Cooper and Tim McGraw
Thursday: Michelle Obama, Will Ferrell and Arcade Fire
Friday: Justin Timberlake
He wanted people with whom he could hang out and play games with onstage. He steered clear of political guests; other than the first lady, he stuck to entertainment-types, including crowd-pleaser Smith to kick things off and a splashy show of U2 playing on the roof of 30 Rock at sunset. All of these guests were there to make the viral moments that blew up online—where Fallon continues to dominate.
Late Night with Seth Meyers
Unlike his buddy Fallon (who had debuted just a week earlier), Meyers wanted to set a tone for his version of Late Night that was fun but had a thoughtful side. His first week included:
Monday: Amy Poehler, Joe Biden and A Great Big World
Tuesday: Kanye West and Robyn Doolittle
Wednesday: Kelly Ripa and Brad Paisley
Thursday: Lena Dunham, Anthony Mackie and John Mayer Trio
Friday: Ian McKellen, Patrick Stewart, Sophia Bush and Michael Che
His first episode now seems like his show in a nutshell: his old "Weekend Update" co-anchor Amy Poehler followed by the old charmer himself, Vice President Joe Biden. In Biden, Meyers happened to find the one political guest that is there more for his entertainment value than talking points. Many of his first set of guests were stars with whom he had a history; they certainly helped him ease into the job and made for easy interviews. But a couple of intriguing guests, like Robyn Doolittle, who wrote a book about disgraced Toronto mayor Rob Ford, showed that Meyers had a curiosity about things beyond just his comedy pals.
The Late Late Show with James Corden
Like the BBC's Graham Norton, Corden's vision of a late night show is more like a fun, cheeky Hollywood party than anything else. It's the reason why, like Norton, he has his guests come out together instead of talking to them one at a time; it's looser, less canned and chattier. His abbreviated first week invited:
Monday: Tom Hanks, Mila Kunis
Tuesday: Chris Pine, performance by Modest Mouse
Wednesday: Kevin Hart, Will Ferrell, performance by Leon Bridges
All of his guests his first couple of weeks, from Tom Hanks and Mila Kunis on his premiere episode, to James Van Der Beek and Josh Gad later on Episode 10, were put together for maximum chit-chat potential. Hanks is a veteran at first and last shows, so he knows the game, which is why he was a natural to introduce Corden's bit of Hollywood admiration in his "Every Tom Hanks Movie" sketch.
The Nightly Show with Larry Wilmore
Wilmore kicked things off in January with this lineup:
Monday: Cory Booker, Talib Kweli, Bill Burr, Shenaz Treasury
Tuesday: Jamilah Lemieux, Kathleen Madigan, Baratunde Thurston, Keith Robinson
Wednesday: David Remnick, Jon Lovett, Amy Holmes, Godfrey
Thursday: John Leguizamo, Soledad O'Brien, Mauricio Claver-Carone, Mike Yard
His show is harder to compare to Colbert's new endeavor than the others—Wilmore took over a timeslot instead of a legacy show, he's on cable rather than broadcast, and he aims to match guests for issues-oriented roundtable segments rather than one-on-ones. Like Bill Maher on both Politically Incorrect and Real Time, he aims to mix up the panels, usually inserting one or more comedians to keep the funny flowing while the others talk in more serious terms. And there's a distinct focus on guests outside of the mainstream Hollywood circuit. Still, having Booker on the first episode was a bit of a splash, given the former Newark mayor's national profile. And not many hosts would try to throw together David Remnick of The New Yorker with Godfrey of Best Week Ever.
We'll find out for sure tonight when his show begins, but so far Colbert's guest list hints at the same funny interviews we saw when he was on Comedy Central, just with Colbert talking as his intelligent self, not the "high status idiot" Colbert Report character. Colbert is quick on the draw and is well-prepared, and we'll likely see him get into substantive areas and challenge his guests in a way his more viral clip-driven competitors don't.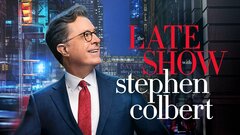 Powered by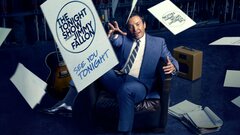 Powered by