The Final 'Mindy Project', Tig Notaro's 'One Mississippi' and a New Marc Maron Special in September Streaming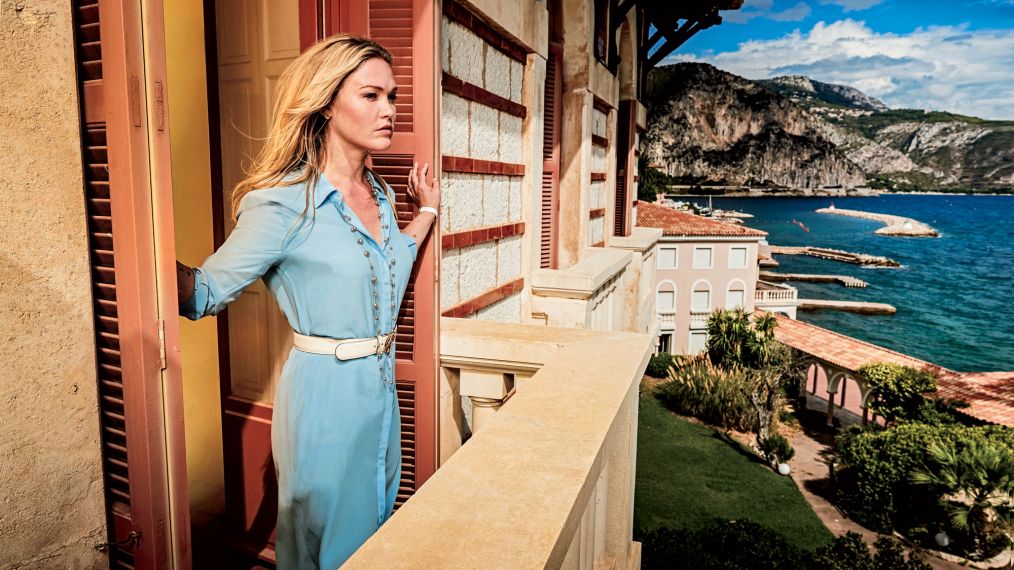 Riviera
Series Premiere, Thursday, Sept. 14, Sundance Now
Sunny days aren't on the horizon for Georgina (Julia Stiles, above) after her rich new husband dies in a yacht explosion—i.e., is murdered—in the South of France. That fortune she'd been spending? Blood money.
American Vandal
Series Premiere, Friday, Sept. 15, Netflix
Which student drew penises on faculty cars? In this spoof of true-crime docuseries like Netflix's own Making a Murderer, an ambitious teenage filmmaker (Tyler Alvarez) investigates a harrowing case of lewd graffiti and wrongful expulsion at his high school.
BoJack Horseman
Season Premiere, Season 4, Friday, Sept. 8, Netflix
This season, chronically depressed ex–sitcom star/talking horse BoJack (Will Arnett) could actually be the sanest of the comedy's human and furry friends. Case in point: Dog Mr. Peanutbutter (Paul F. Tompkins) is running for governor!
Marc Maron: Too Real
Stand-up Premiere, Tuesday, Sept. 5, Netflix
GLOW star, writer, podcaster and cat owner Marc Maron talks about meditation, mortality and documentary filmmaking.
See Also
There are some choice alternative backups to your favorite streaming service shows
The Mindy Project
Season Premiere, Season 6, Tuesday, Sept. 12, Hulu
So Mindy (Mindy Kaling) and Ben (Bryan Greenberg) have eloped. What's next? They learn that marriage isn't exactly what they'd imagined. Duh!
One Mississippi
Season Premiere, Season 2, Friday, Sept. 8, Amazon
Things haven't changed much for Tig (Tig Notaro). She still lives in Mississippi with her brother and stepfather. She's back on the radio in Biloxi. But a new gig and a new love could screw all that up.
Cold Feet
Season Premiere, Season 7, Saturday, Sept. 9, BritBox
Episodes of this U.K. TV mainstay come to the U.S. the day after they air abroad thanks to streaming service BritBox. So you won't have to wait too long to see the drama that's about to go down between Adam (James Nesbitt) and girlfriend Tina (Leanne Best).
Also Streaming
Amazon
Beauty and the Baker, Season 1, Sept. 15
Hulu
South Park, Season 21, Sept. 14
Good Behavior, Season 1, Sept. 15
Netflix
The Blacklist, Season 4, Sept. 7
The Walking Dead, Season 7, Sept. 8
Portlandia, Season 7, Sept. 9