Fall Flashback: Was Autumn 1973 the Best TV Lineup of All Time?
NBC is bringing back Will & Grace this season—which was famously a part of their Must See TV campaign, used to brand lineups that included their biggest hits.
NBC's first Must See TV lineup was definitely worth staying home for. On Thursdays in 1993, you only needed to use the remote once: to turn on your television at 8/7c. Mad About You, Wings, Seinfeld, Frasier and L.A. Law filled the entire night. Eventually, Friends took over for Mad About You; Frasier (and later Will & Grace) replaced Seinfeld; and ER was ultimately scheduled at 10/9c. But throughout the years, less-than-perfect shows started to sneak into the three-hour block—The Single Guy in 1996? Daddio in 1999? Inside Schwartz in 2001? Meh. NBC got the night's mix right once again in 2007 with My Name Is Earl, 30 Rock, The Office, Scrubs and ER. But was it the best schedule of all time? Nope.
A decade before Must See TV was a gleam in any marketer's eyes, our 1984 Fall Preview schedule grid listed an even more amazing lineup for Thursday night on NBC: The Cosby Show, Family Ties, Cheers, Night Court and Hill Street Blues.
Other combinations can challenge NBC Thursdays for the title, but there's one particular night that's incomparable in the quality and popularity of every single show. CBS was already close in 1972 with their Saturday night: All in the Family at 8/7c, The Mary Tyler Moore Show at 9/8c and The Bob Newhart Show at 9:30/8:30c. But a sitcom called Bridget Loves Bernie, even sandwiched between the successful Family and Moore, lasted only one season. And the 10/9c drama, Mission: Impossible, was canceled after seven seasons.
Then they found the missing pieces of the puzzle. In the fall of 1973, CBS moved M*A*S*H—struggling in its second year—from Sunday night into the Bridget Loves Bernie timeslot, and transformed the night into a full comedy showcase by moving The Carol Burnett Show to 10/9c.
And there you have it—history made. One network, one night of five classic comedies, each appearing in TV Guide's 60 Best Series of All Time list, three of them placing in the Top 10. Wow. Just wow.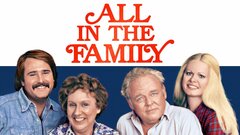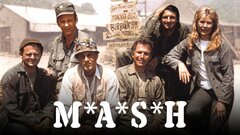 M*A*S*H
where to stream