'Apprentice' Producers Recall Donald Trump as a Nice Guy — who Played Loose with the Facts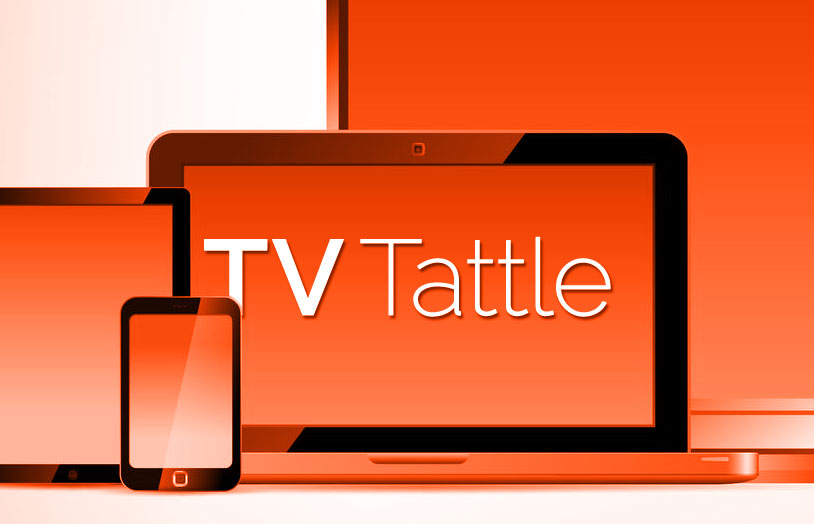 "I can't say anything bad about the guy because he was always nice to me," said one former producer who offered thoughts on the Republican presidential candidate anonymously. "To be honest, he really was nice. On TV, he looks like a posh, fancy guy, but when the cameras are off, he's a regular guy. He is like an everyman." Another producer described Trump as a "world-class bullsh-tter," on and off camera. "If we were fifth in the ratings, we were the No. 1 show in the history of shows," said another producer. "He would cater his stories to his agenda. If he wanted people to think it was the No. 1 hit show, he would say it was whether it was true or not."
The proposed series from former CSI boss Carol Mendelsohn intends to follow a single murder trial through the eyes (and biases) of individual jurors.
Silas Howard says of working on Season 2: "It's a big deal because it feels like instead of being put into the system that isn't necessarily integrated, I'm in the room with all these professional, incredibly talented people and they come from a lot of different backgrounds."
"How did one of the best, freshest shows of the past few years come out of something so old?" asks Eric Thurm. "In part, the show is so successful because it takes great liberties with the Lecter 'canon.' Rather than quickly catching Hannibal, investigator Will Graham forms a close, painfully intimate bond with him that gives the show an emotional spine" — which you won't get from the books. PLUS: Why Hannibal is like The Sopranos, and Hannibal is subverting everything we know about male relationships.
Dan Pfeiffer, who was the White House's communications strategist up until earlier this year, tells how staffers had to monitor all the TV show comments about the president. "The fake Hillary Clinton on The Good Wife won't determine whether the real Hillary Clinton wins or loses, but how Hillary is portrayed on the show will affect how some view her — and that's something her campaign will have to deal with in the coming months," he says.
While traditional broadcast and cable networks are known to meddle with their shows, it seems like there isn't enough meddling done on the two big streaming services. As Maureen Ryan notes, "I think Netflix and Amazon executives give their creative types a lot of rope, and I've often had occasion to wonder is they're giving them too much rope. It's common for their dramas to get tangled up and slow down, even at the pilot stage, and in the middle of seasons, Netflix dramas often sag and meander, and … they take a long time to work up a head of steam."

Nicole Scherzinger joins Neil Patrick Harris on Best Time Ever
The former X Factor judge is the newest member of Harris' team, the actor announced on Twitter.
The cable network found the Jason O'Mara series not economically feasible.
Are you too overwhelmed to decide what to watch?
The stage version of Seth Cohen will also be wearing Original Penguin brand shirts.
"I could see us going another season, and maybe the quality dips a little bit," he says. "We're just people who are really into the idea of doing it right, doing it well and not letting it wear out its welcome."
Here are tips on pretending you've watched The Wire, Scandal, Game of Thrones and Breaking Bad.
An 18GB version of the pilot has surfaced on torrent sites.
Season 3 of the Showtime series, says Rob Sheffield, "turned into what True Detective 2.0 wanted so desperately to be: an L.A. noir with all these elements of non-L.A. weirdness thrown in. Everybody here seems to have just wandered in from some other town. The Boston-Irish characters hold on to their accents so they don't have to admit they're trapped at the edge of the world. From the big-money clients to the hoods they hire, it's developed a SoCal ambience that's totally convincing because it's full of people who wish they were anywhere else."
"These songs," says Chris Ryan, "function as a kind of emotional shorthand — they speak when people are too busy to really talk."
The creator of The Bastard Executioner and Sons of Anarchy tells The Hollywood Reporter: "Nobody is ever their reputation. The reason why I embrace it and why I joke about it is because it is who I am in terms of tone and creativity, meaning it's not bullsh-t that I'm a dark motherf—er and I say very disturbing things in a creative way. I can scare the f— out of people sometimes, but even in my darkest moments, even when I'm punching holes in f—ing walls, all of that sh-t happens because of my passion for what I'm doing."
"The mystery becomes the driving force of the show," says Ruth Wilson in a new Showtime featurette.
"The writers have made this extra effort to breathe new air and refresh everything," he says, adding: "There's a lot of things that make it feel brand new, but it has that lightness and sense of humor that people fell in love with in the first place. And the sexy sexy is back on."
As Jeremy Enger explains, "Children of the 1980s are making television now, and clearly the former president's era-defining effect makes him a convenient, indelible foil for any showrunner looking to re-examine that period."
"Scotland's Queen will fall" in Season 3.
She's playing a defense attorney on the legal pilot, and the Rescue Me alum will play her client.
The Pablo Escobar drama, says David Sims, "is complex enough to fill 10 episodes of television … and Narcos spares no attention to detail. But that methodical approach comes at the cost of any real drama or engaging side-characters. As (Boyd) Holbrook's narration explains every step in the rise of Escobar's cartel, the effect is more like a Ken Burns documentary than an engaging serialized drama." PLUS: Narcos is exactly the portrayal the drug war needed, its groundbreaking in its international appeal, Narcos wants to be The Wire but lacks the HBO drama's humanity, Narcos offers a refreshing point of view, and the American plot is a "C" while the Colombian plot is an "A."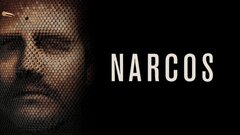 Narcos
where to stream
Powered by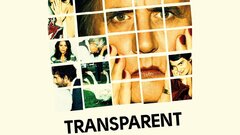 Powered by