'The Simpsons' Writer who Predicted a Trump Presidency is Disappointed in The Donald's Campaign "It's just not as fun as it should be," says Dan Greaney, who wrote the 2000 episode in which President Lisa Simpson succeeds President Trump. Greaney totally forgot about his episode until it was recently unearthed by the media. But the Trump portrayed in Greaney's episode was "a little more lovable back then, before the birther thing and all that." He adds: "He should go back to being the lovable, blustering Trump of 2000, not the polarizing one of 2015. More bluster, less peevishness."
"I'm ready to share my life with somebody," says The Bachelorette second runner up Ben Higgins. "And I'm not fearful of the idea of getting married. As soon as I can find that person, it seems like the better life will be." PLUS: Amy Schumer called into After Paradise to grill Ben.
John Cena got revenge for Stewart's chair stunt during Sunday's WWE SummerSlam.
According to E! News, Nick Carter and Alexa Vega are among the celebrities being considered for this fall's season.
Shows like Fuller House and Degrassi aim to fill a void in Netflix's programming lineup.
Shonda Rhimes, a longtime Alias fan, has cast Maestro in a mysterious role. Maestro currently stars on The Strain.
The two networks have signed a consent agreement saying they believe there's no confusion between the two shows.
The Rob Lowe-Fred Savage Fox comedy is the fourth new fall show to lose its showrunner. PLUS: Married's Nat Faxon is guesting on The Grinder.
The usual celebrities, two tech CEOs, a presidential candidate and a horror author sounds like something Letterman wouldn't do. PLUS: Colbert lends his voice to Rick and Morty.
The reality show follows Clark County District Attorney Steve Wolfson and his team.
Here's a comparison of the two AMC zombie pilots.
Daniel Keller, the older brother of Duggar's wife Anna, took to Facebook to comment on the disgraced former 19 Kids and Counting star: "You have to confess and forsake your sin to have mercy. Not sin confess and repeat…Confessing and getting caught are two different things."
In a tweet, Silverman honored her mom, who died on Wednesday, calling her "a know-it-all in overalls & two different socks. And defiantly, no bra."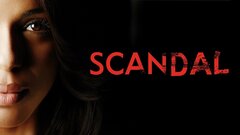 Scandal
where to stream