The Roush Review: Playing Sherlock in 'Arthur & George' and 'Partners in Crime'
When a master of mystery as renowned as Sir Arthur Conan Doyle declares, "I can still tell a good story from a bad one, and a truth from a fiction," it behooves one to pay heed. Doyle, commandingly brought to blustery life by Martin Clunes (Doc Martin), tests his own Sherlockian mettle in the fact-based Masterpiece Mystery! miniseries Arthur & George, the adaptation of Julian Barnes's Booker Prize-nominated novel. And a very enjoyable story it is, too.
Though warned he might "taint not only yourself but the world's favorite consulting detective" should he fail, the depressed widower Doyle discovers new purpose and vigor by playing amateur gumshoe. Having temporarily retired the Sherlock Holmes canon, he takes on the case of George Edalji (Arsher Ali), a half-Indian lawyer seeking to clear his name after spending three years in prison for a bizarre series of animal mutilations.
Because even a fledgling Holmes needs a Watson, Doyle ropes his loyal secretary, Alfred Wood (Charles Edwards), into becoming his reluctant sidekick, despite Wood's skepticism regarding their client's innocence. And Doyle himself begins to have doubts when the investigation takes an unsavory turn: "If this were a story, I'd change the beginning or change the end or try something else. But it's not. And I'm not the author."
Next to Doyle, only Agatha Christie leaves as large a footprint in British mystery fiction—and TV shows based on her work. The latest, Partners in Crime, features the author's married accidental sleuths, Tommy and Tuppence, who, played simperingly by Call the Midwife's Jessica Raine and Little Britain's David Walliams, prove to be every bit as precious as their names sound.
Set in the Cold War 1950s, The Secret Adversary (the first of two three-part capers) finds T&T stumbling across a Soviet assassination plot that sends each undercover most unconvincingly. Wonder what Doyle would have thought of their twee bumbling. Not much, I'd bet.
 Arthur & George, Miniseries premiere, Sunday, September 6, 8/7c, PBS
 Partners In Crime, Series premiere, Thursday, September 3, Acorn.TV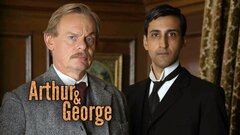 Powered by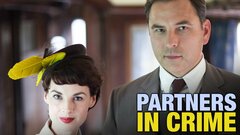 Powered by