Ratings Watch: Summer Reality Dominates the Top 25 Ranker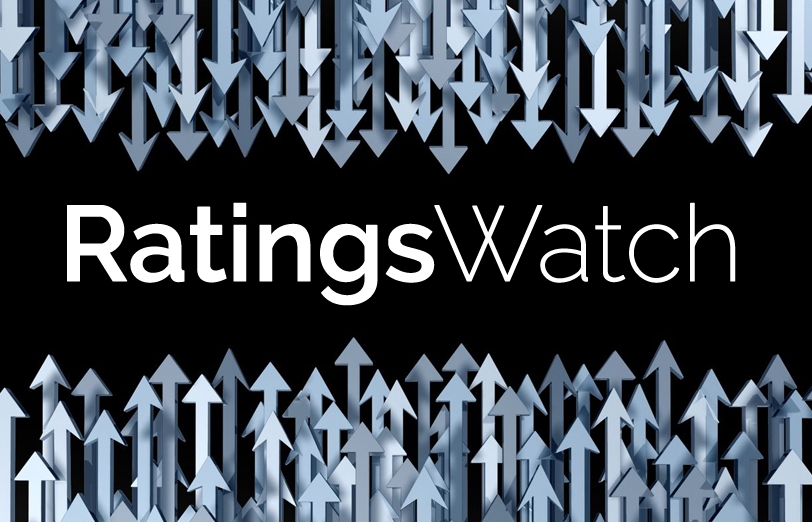 As summer draws to a close, viewers are gravitating toward easy-to-digest reality shows and TV murder mysteries.
Last week's Live+3 viewer ranker (including three days of VOD usage) included two episodes each of NBC's America's Got Talent, CBS' Big Brother, ABC's Bachelor in Paradise and NBC's Dateline. Hey, it's mid-August, and perhaps viewers aren't looking for anything too taxing.
Other reality shows performing well this month include NBC's Hollywood Game Night. This was the second-most watched episode ever of the Jane Lynch-hosted series, and its biggest episode in over a year, since Jan. 27. 2014 (5.9 million in Live+3).
Among summer dramas, although cable shows like Mr. Robot have received all of the critical attention, shows like CBS' Zoo remain the big winner in total viewers. Zoo is CBS' most-watched summer scripted series this year; the James Wolk drama jumped 10% from last week (7.9 million in Live+3).
Even ABC's Rookie Blue remains a solid player. The Canadian import was up vs. last week (4.6 million in Live+3).
Here are the top 25 shows (including Live+3 DVR and VOD data) for the week of August 10 to 16.
RANK

SHOW & NETWORK

LIVE+3
DAYS
DVR/VOD

WATCHED
LIVE/
SAME
DAY

1

America's Got Talent (Tuesday) NBC

13.0

11.4

2

America's Got Talent (Wednesday) NBC

60 Minutes CBS

9.7

9.7

8.4

9.5

4

NCIS CBS

8.8

8.4

5

Zoo CBS

8.7

6.7

6

Big Brother (Sunday) CBS

8.0

6.9

7

American Ninja Warrior NBC

7.9

7.2

8

Big Brother (Thursday) CBS

7.7

6.1

9

Big Brother (Wednesday) CBS

7.6

6.6

10

NCIS: Los Angeles CBS

6.4

6.2

11

NCIS: New Orleans CBS

Rizzoli & Isles TNT

6.3

6.3

6.1

4.3

13

Major Crimes TNT

6.0

4.5

14

Masterchef Fox

Bachelor in Paradise (Monday) ABC

5.9

5.9

4.8

5.1

16

Under the Dome CBS

5.8

3.8

17

Extant CBS

5.7

4.5

18

Hollywood Game Night NBC

5.5

5.0

19

Scorpion CBS

5.4

5.2

20

Last Comic Standing NBC

5.3

4.3

21

Bachelor in Paradise (Sunday) ABC

5.2

4.0

22

Blue Bloods CBS

5.1

4.8

23

Dateline Mystery NBC

Dateline Classic (Friday) NBC

5.0

5.0

4.7

4.5

25

America's Funniest Home Videos ABC

48 Hours CBS

Rookie Blue ABC

4.9

4.9

4.9

4.9

4.7

3.4
Total viewers; in millions