What's On: The End of 'Broadchurch,' 'Mr. Mercedes,' Marlon Wayans' New NBC Sitcom
Broadchurch (10/9c, BBC America): "Vice is tightening, Miller," gloats Inspector Hardy (David Tennant) to his long-suffering Detective Sergeant Ellie Miller (Olivia Colman) as the disturbing truth behind the sexual assault finally emerges in a series finale to one of the great British mystery series of recent years. As much as we hate to let go of characters as rich as these, and the other residents of this coastal village haunted by violence, this was an excellent season to savor to the very end.
Mr. Mercedes (8/7c, AT&T Audience Network): The summer's best Stephen King adaptation—which isn't saying much, I know, but I'm hooked—welcomes Mary-Louise Parker to the cast, as the sister of the deceased woman (Ann Cusack) whose Mercedes was used as a murder weapon in last week's opening episode. While she opens up to retired detective Bill Hodges (Brendan Gleeson), who's being driven to distraction by taunting videos from his mystery nemesis (Harry Treadaway), the twisted villain of the story acts out in the workplace.
Marlon (9/8c, NBC): Is it too late to wish The Carmichael Show back into existence? This asinine sitcom vehicle for Marlon Wayans, playing a selfie-absorbed YouTube talent who's his own biggest fan, is a sorry substitute. In back-to-back episodes, Wayans shrieks and mugs as a manchild who's meant to be lovably incorrigible, and when his ex-wife Ashley (Essence Atkins) pleads, "Can we please be adults about this?" she's clearly the odd grown-up out in this loud yet tepid mess.
Inside Wednesday TV: Marking the 40th anniversary of Elvis Presley's death, Turner Classic Movies devotes this full day and night of "Summer Under the Stars" to the King, with the 1970 concert film Elvis: That's the Way It Is (8/7c) as the prime-time centerpiece, followed at 10/9c by 1964's iconic Viva Las Vegas. HDNET Movies also airs That's the Way It Is at 10:05/9:05c as part of its nightlong tribute. … More music, as Kelsea Ballerini and Thomas Rhett host ABC's CMA Fest 2017 (8/7c), with three hours of performance highlights from June's annual four-day music festival in Nashville. … Soccer star David Beckham challenges Gordon Ramsay in the season finale of Fox's The F Word With Gordon Ramsay (9/8c). … In back-to-back episodes of CBS's Salvation (9/8c), Darius (Santiago Cabrera) and Grace (Jennifer Finnigan) embark on a secret mission to Russia that leads to them being framed for murder. … In USA's darker-than-dark The Sinner (10/9c), Detective Ambrose (Bill Pullman) pokes enough holes in accused killer Cora's (Jessica Biel) backstory to convince anyone that she more than lives up to this show's title. … Prepping for a heavily hyped match against Floyd Mayweather later this month, UFC champ Conor McGregor makes his only late-night appearance on TBS's Conan (11/10c), where he first told the host in July 2015 of his desire to go in the ring with the boxing great.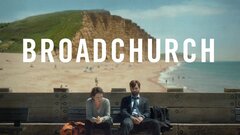 Powered by