The Kids Are Alright: Get Ready For More 'Junior' Versions of Your Favorite Shows
Reality TV has typically been a young person's game—remember The Real World's 18–25 age limit? But these days, the players are getting even younger. With the success of Fox's MasterChef Junior, and to a lesser degree, Lifetime's Project Runway: Junior, networks are rolling out a bevy of new unscripted competition series focused on talented tykes. Universal Kids (formerly Sprout) will premiere Top Chef Junior in October, hosted by Vanessa Lachey, with head judge Curtis Stone; ABC's Dancing With the Stars Junior, featuring both celebrity kids and children of celebrities paired with junior ballroom pros, premieres in the spring; Nickelodeon's Lip Sync Battle Shorties will become a full series next year (specials air in October and December); and NBC will have the Neil Patrick Harris–hosted game show Genius Junior in 2018.
Part of the appeal is the refreshing guilelessness kids bring to the competition. Long-running reality shows like Survivor and The Bachelor now attract adult contestants who have been studying the shows and prepping their game plan for years. "Some of the contestants are savvy," says ABC senior VP of alternative series Robert Mills. But "children can't really do that."
With the exception of Genius Junior, in which Harris quizzes some of the smartest kids in the country, all the "junior" shows are spinoffs. "There is definitely an audience advantage in adapting proven formats," says Deirdre Brennan, general manager of Universal Kids, which oversees Top Chef Junior. "But it's more than just creating younger versions of successful shows. Top Chef Junior provides an opportunity for kids' lives and interests to be reflected in their entertainment choices."
Of course, working with children can present specific obstacles. Laws restricting the number of hours they can work will limit filming and rehearsal times. According to an ABC rep, it's still up in the air if Dancing With the Stars Junior will air live like the original. And dealing with the emotions of young competitors up for critique and elimination is obviously a delicate business, but it's one that, for example, Top Chef Junior's Lachey and Stone—parents themselves—are uniquely qualified to handle. It's also common, even on shows featuring adults, to have counselors on set to deal with contestants' reactions.
"It's about creating enough time so the kids feel properly rehearsed," says Bronwen O'Keefe, Nickelodeon's senior VP of live action and movies. "But also giving them enough downtime so they can be kids."
Still, the biggest challenge execs face is living up to the imaginations and ambitions of their juvenile stars. "This is an incredibly interesting generation of kids," says O'Keefe. "They truly believe they can accomplish whatever they set their minds to. They're not afraid of the work that goes along with that."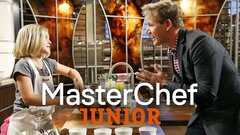 Powered by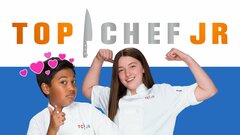 Powered by