Producer Spotlight: 'Big Little Lies' and 'Goliath' Creator David E. Kelley Says 'It All Starts With the Characters'
In the three decades that David E. Kelley has been making TV shows, cable exploded, screens shrank and streaming services came into being—but one thing hasn't changed. "For me, it all starts with characters," says the 10-time Emmy-winning creator and producer of The Practice, Boston Legal, Picket Fences and Amazon's Goliath. "The plot in my work is something that we use to explore the characters." With the debut of his latest, the thriller Mr. Mercedes (Wednesdays, 8/7c, AT&T Audience Network), Kelley charts some of his greatest hits.
Mr. Mercedes (2017)
The grim adaptation of Stephen King's trilogy-launching crime novel "is a different path for me, and it's not one I ever would have gone down on my own," Kelley says. But the tale of a retired detective (Brendan Gleeson, above) chasing a killer from a years-old cold case came with "a good blueprint drawn up for me by Mr. King." It doesn't hurt that he's also got "a pretty high-caliber" cast, led by Gleeson, Harry Treadaway, Kelly Lynch, Mary-Louise Parker and Holland Taylor. Raves Kelley: "This is the A-Team!"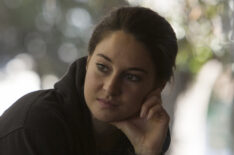 See Also
'We're kicking it around,' David E. Kelley said of the prospect.
L.A. Law (1986–1994)
While working as a lawyer in Boston, Kelley "started penning a screenplay, for no other reason than to kill time." The script found its way to executive producer Steven Bochco, "and that was it," Kelley says. "He is a great teacher as well as a great boss." When Bochco left the NBC hit in Season 3, Kelley took over. Says Kelley: "I got show-running credentials that I probably didn't deserve!"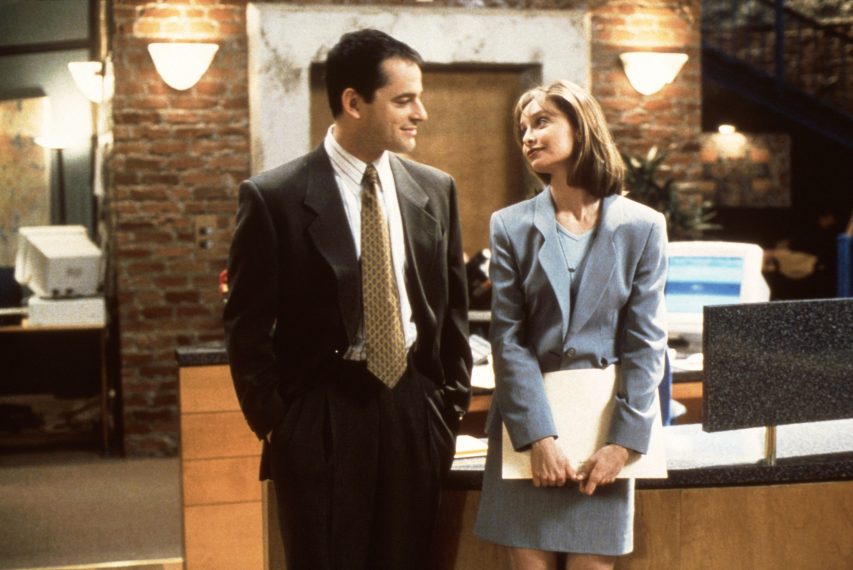 Ally McBeal (1997–2002)
Kelley's lawyers-in-love series introduced both Calista Flockhart (above, with Gil Bellows) and the word "dramedy," thanks to its mix of office comedy and often heartbreaking drama. "That's what life is like—one day it's tragedy, the next day you're laughing," Kelley says. "You should be able to carve out a series where there's room for all of that."
Big Little Lies (2017)
"I love one-offs. That's the new way to go for me," Kelley says of bringing Liane Moriarty's bestseller to star-studded, Emmy-nominated life for HBO as a limited series. "To attract the likes of Reese Witherspoon [above] and Nicole Kidman to do a television series is just not going to happen if you ask them to sign on for five or six years."