Roush Review: 'Goliath' Leads a Busy Weekend of 'Peak TV'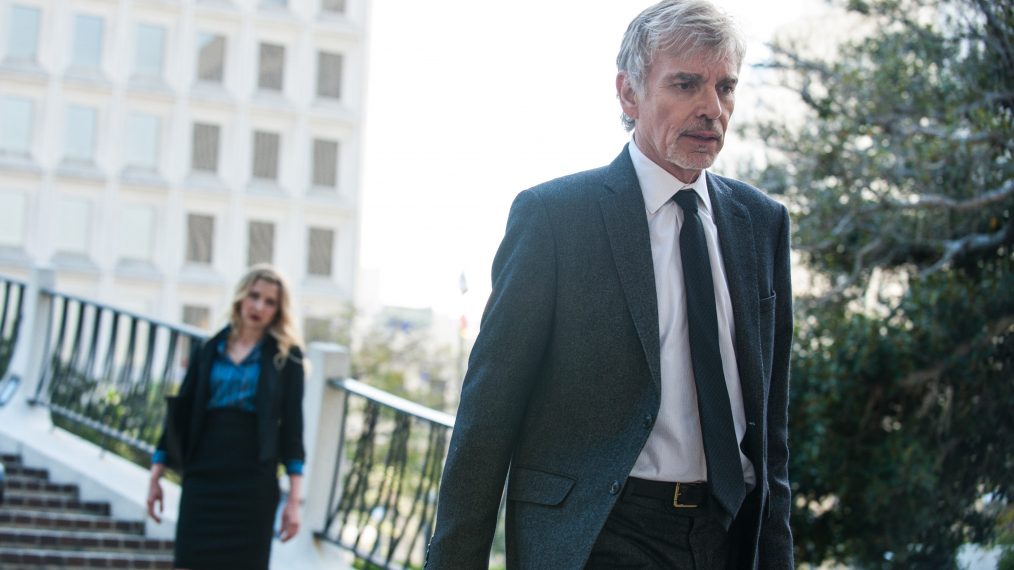 We're barely a month into what used to be thought of as an official fall TV season, and already there's too much to keep up with. It's not letting up, either. This weekend is as good an example as any of this period of so-called "peak TV," which recently prompted a question for my Ask Matt column—that I haven't been able to address yet, thanks to the volume of TV—in which Garrett wonders, "Do you think we've reached a point of too much original programming on TV?"
More Roush Reviews: See What Matt Thinks About Other Shows
The answer is both yes, and no. There's never a limit on new shows worth watching, if they're actually worth watching. The problem is there's no longer much of an inclination to keep up with the shows in the middling middle, which we might once have regarded as escapist, time-wasting filler—because there's just so little time to waste on average TV any more.
Which brings me back to this weekend, when roughly seven new series are vying for attention. I tried to sample them all, but because I'm also looking ahead several weeks to shows I'm reviewing for TV Guide Magazine, it was just not possible. So here are brief reviews of most of the weekend's new offerings, ranked in order of how likely I am, realistically, to keep watching.
Goliath (8-episode series premieres Friday on Amazon): The prolific David E. Kelley turns from broadcast TV to the relative freedom of streaming services with a rare straight-to-series drama for Amazon, which bypassed the usual charade of asking viewers to vote on pilots to put Goliath into play. In his best role since Fargo, Billy Bob Thornton stars in this California legal noir as scruffily washed-up lawyer Billy McBride, reminiscent of Paul Newman in The Verdict, who seems mostly content to coast through life on the boozy fringes of Santa Monica until an explosive case falls in his lap. Taking on an international weapons manufacturer and, more to the point, the mammoth law firm that still bears his name, Billy is the David facing multiple ruthless Goliaths. There's a gleam in his eye as he warns his ex-wife (Maria Bello), who still works for his old firm, "I'm actually doing this again. So get ready for it, will you?"
Thornton's grizzled charisma goes a long way toward making Goliath seem fresh. Same goes for his cohorts: a hilarious Nina Arianda as the brassy second-rate lawyer who reels him into this case, and the delicious Tania Raymonde as the flashy hotel hooker who constitutes his entire staff. Less successful are the villains representing the Cooperman half of Cooperman & McBride, who preen and smirk because they've somehow been deprived of mustaches to twirl. Worst offenders are Molly Parker as a shark in stilettos and William Hurt as Billy's former partner, Donald Cooperman, a literal scarface (we don't know yet what caused his disfiguring burns) who sits in a darkened room and cackles at Billy's setbacks with all the subtlety of The Simpsons' Mr. Burns. I'm much more intrigued by the ambitious young associate Lucy (Olivia Thirlby), nicknamed "The Mouse" because of her debilitating stutter, who's assigned Billy's case, but with only two episodes available for preview, her arc is just beginning. (She's third-billed in the cast, so she must be critical to what comes later.)
This is Kelley in The Practice mode, before he went completely over the edge and over-the-top with self-indulgent nonsense like Boston Legal. It's also fairly close in spirit and tone to Amazon's underappreciated Bosch. Let that tell you whether Goliath is worth your time.
The Durrells in Corfu (premieres Sunday, 8/7c, on PBS; check local listings at pbs.org): Need a charming escape? (The answer these days should always be yes.) Look no further than this altogether diverting new Masterpiece series, airing through Nov. 20. An adaptation of Gerald Durrell's "Corfu Trilogy" (including My Family and Other Animals), Durrells is a terrific showcase for Keeley Hawes as Louisa, a beleaguered widow who packs up her eccentric brood in mid-1930s England and moves them, with minimal funds and no furniture, to rough it in Greek splendor on the island of Corfu.
"Where did I go wrong?" Louisa pouts, shortly after their arrival. "How did you all become so vile?" She has a point. Her eldest, Larry (Josh O'Connor), is an arrogant would-be writer, selfish in his appetites and determined to find someone to have sex with his uptight mother. Next is the peculiar Leslie (Callum Woodhouse), with an affinity for firearms. The sole daughter, Margo (Daisy Waterstone), drives the local monk mad with her sunbathing. And the youngest, Gerry (Milo Parker), would rather spend time with bugs, birds and local fauna than with people.
As the Durrells settle in, beguiling the locals and becoming besotted with their scenic new home, you may find Corfu a welcome Sunday destination for the next month or so.
Berlin Station (premieres Sunday, 9/8c, on EPIX): That's right, EPIX. The pay-cable upstart is now joining the party, with its first night of original series programming. It's a relatively quiet launch, because under any other circumstances, Berlin Station would be seen as a sleeper, a brainy and modestly compelling spy caper from acclaimed novelist Olen Steinhauer (The Tourist). Sporting a cast that's more promising than the initially murky plotting, Hannibal's Richard Armitage stars as taciturn Daniel Miller, a newly minted CIA field agent assigned to gritty Berlin to smoke out a mysterious whistle-blower, known only as Thomas Shaw, who's leaking government secrets.
The Berlin office teems with manipulative, power-grabbing operatives who have their own agendas, well played by the likes of Richard Jenkins, Michelle Forbes and Rhys Ifans.
While maybe not appointment viewing, Berlin Station is a lot more inviting than its companion piece, the new EPIX comedy Graves (Sunday, 10/9c), a mawkish political satire starring Nick Nolte as an irascible former two-term president widely considered "the worst ever," despite having the eternally classy Sela Ward as his long-suffering First Lady.
If you weren't already skeeved from the opening scene, in which President Graves attends a ribbon-cutting ceremony with (the now certifiable) Rudy Giuliani, just try not to cringe when the washed-up and self-pitying POTUS goes rogue with a pot-smoking waitress (Callie Hernandez) and has an epiphany that he must now atone for his many political sins. Which I assume includes mugging.
Haters Back Off! (8-episode series premieres Friday on Netflix): As mugging goes, nobody does it better—or possibly worse—than Miranda Sings, the supremely untalented alter ego of YouTube star Colleen Ballinger, who gives us Miranda's origin story in an excruciating comedy of the grotesque. I took the show's title as permission to stop watching after one episode.
I covered USA's Eyewitness (Sunday, 10/9c) in an earlier review, and having watched more than half of the self-contained season as homework, I might make it to the end to see how things play out for these dreary characters. The weekend's new show I wasn't able to conjure time to watch is Pop's six-part limited-series adaptation of Wolf Creek (Friday, 10/9c), which turns the nihilistic movie franchise (which I detested) into a revenge fantasy, with a family massacre's sole survivor (Lucy Fry) seeking vengeance on the killer (John Jarrett, reprising his movie role). You probably know already if this is your cup of poison.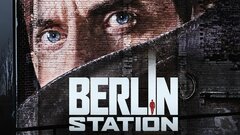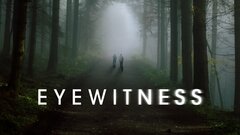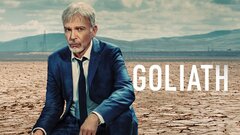 Goliath
where to stream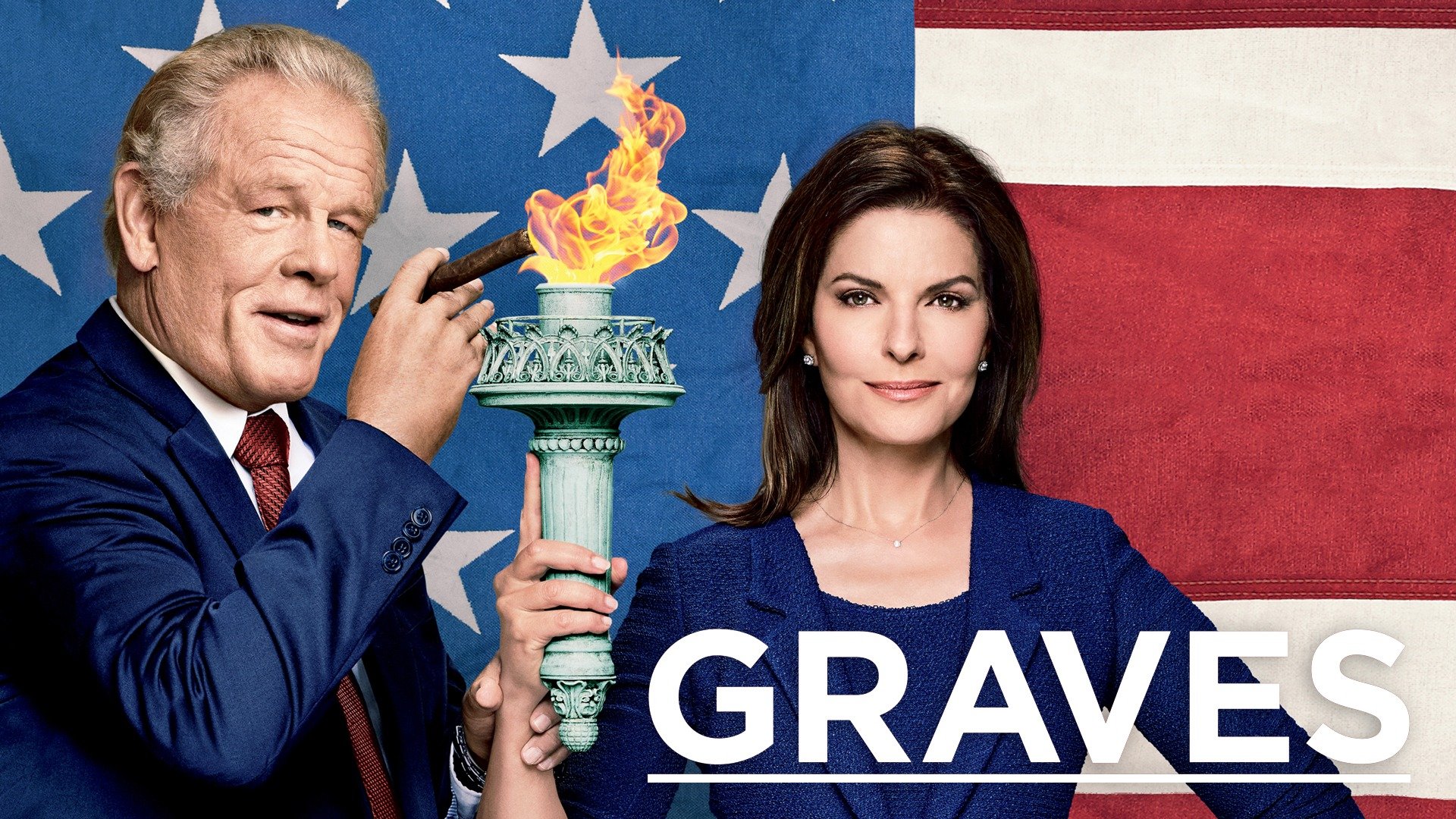 Graves
where to stream