David Bianculli: How 'The Fugitive' Finale Made TV Better
The blackout final moments of The Sopranos. The snow-globe ending of St. Elsewhere. The dreamy, hilarious send-off of Newhart. The rocky goodbye of M*A*S*H. The deadly flash-forwards of Six Feet Under. The conclusions of all these classics owe a massive debt to the show that established the importance, and appeal, of a TV series finale: ABC's The Fugitive.
It was 50 years ago—on August 22 and 29, 1967—that ABC aired the two-part finale of the crime series that had run for four seasons. So had its protagonist, Dr. Richard Kimble (David Janssen), a man unfairly convicted of murdering his wife. Kimble escaped from a train wreck while being transported to prison and traveled across the country, taking itinerant jobs and helping people he met while searching for his wife's killer, a mysterious one-armed man.
Janssen exuded a warmth and weariness that helped make The Fugitive a Top 10 hit for part of its 1963–67 run. But much of Janssen's weary demeanor as Kimble was well-earned: He was in almost every scene, saddled with a format that shot mostly on location, as Kimble survived by working such under-the-table cash jobs as bartender, handyman, truck driver, produce picker, roller rink supervisor and fish hatchery worker. So after four seasons, Janssen wanted out (even though he owned part of the show). His decision allowed creator Roy Huggins to fulfill the promise he had made in his original proposal: "The Fugitive," he wrote in his pitch, "will be a series which will be brought to a planned conclusion, that conclusion of course being Richard Kimble's release from his predicament and the ultimate salvation of justice."
See Also
Our new columnist weighs in on what's to come and his four-decade long history of loving TV
Executive producer Quinn Martin was worried about airing a conclusive ending, fearing it might hurt his show's sales in syndication. But the appeal of providing viewers with a satisfying sense of closure was undeniable, if overwhelmingly unexpected.
The Fugitive finale was televised at the end of August, the deadest of all dead zones on the TV calendar. (Not much has changed.) Yet the last episode—in which Kimble finally found and confronted the one-armed man atop a water tower—was viewed by an estimated 78 million people, making it the most-watched TV program in history. (The record was eventually beaten by the "Who Shot J.R.?" reveal on Dallas and the final episode of M*A*S*H.)
Since then, story-wrapping finales have become not only common but also mandatory (at least in viewers' opinions). Even the creators of sitcoms, such as The Mary Tyler Moore Show, Cheers and Seinfeld, decided not only when to end their shows but also took great care to wrap up the characters' storylines. And dramas, from Lost to Breaking Bad, are often judged on how compellingly they conclude their long-running narratives.
With most series, it's the first impression that counts the most, but with The Fugitive, it was the last impression—the way that series said goodbye—that changed TV history. And all for the better.
David Bianculli is also a TV and film professor at Rowan University, New Jersey, and appears as a critic and guest host on NPR's Fresh Air With Terry Gross.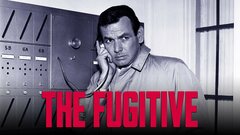 Powered by