7 Things to Know About 'Empire' Season 4
Ahead of Season 4 of Fox's Empire, the cast and producers of the smash drama revealed delicious details about the new season at the Television Critics Association summer press tour.
Here are 7 things you need to know.
1. Empire Reigns in a New, Earlier Timeslot
When Empire returns to FOX on Sept. 27, the juicy soap opera moves to 8/7c on Wednesdays after residing in the 9/8c slot for the last 3 seasons. But creator Lee Daniels isn't worried about the time change. "Empire is going to be Empire," he says. "And I think our fans will follow us."
2. Cookie and Luscious' Season 3 Fight Was Supposed to End With Sex
In the March 22 episode, "Sound and Fury," Cookie (Taraji P. Henson) rampaged through the Empire offices wielding a baseball bat. After Cookie goes full-on Neegan to framed records, glass walls, etc., she and Lucious (Terrence Howard) fueled their fire into a passionate make-out session, before Cookie pulled away and said, "I said I was done with you. I meant that."
The scene was originally supposed to end with the two characters having sex, but Henson and Howard lobbied to change the scene.
"I felt that the power would be lost if she had had sex with him," Henson explains. "That's a young way of thinking. That's a young way of communicating with someone, your significant other. And Cookie's trying to evolve. She really loves this man. She just snapped and destroyed the entire Empire with a bat. That's very animalistic. And then, to get to that peak of passion, it just felt like it was taking a stronger stance for herself to not fall for flesh and take care of her and walk away."
"The actors know the characters as well as we do at this point," says creator Lee Daniels. "And when they come to us, most times they're right."
3. Forest Whittaker Sings!
In Season 4, Oscar-, Golden Globe- and Emmy-winning actor Forest Whitaker will join the Empire cast. Executive producer Ilene Chaiken reveals, "He's playing a musician, a producer, somebody who's integrally involved in the world of the music of the show." Dana Walden, Chairman and CEO of the Fox Television Group shares, "Surprise: he sings. Not surprising: he's fantastic."
4. Forest Mentored Terrence
While talking about his excitement of reuniting with his fellow cast member from Lee Daniels' The Butler, Terrence Howard shares, "Forest has been a mentor to me in my own personal life. A lot of you guys may not know that the role I played in Crash was initially Forest's role and Forest had stepped out in order to do his directorial debut [Waiting to Exhale] and had recommended me that I come and play that character. And so for him to be a mentor of mine on this show, one of the things that we haven't seen with Lucious is who are his past friends beyond Shine and all them. So for me to tap into someone with the integrity and have the backbone of an actor, because that's one of the things that you want when you consider yourself a serious actor, to have someone to sharpen your teeth against.
5. This Season Isn't About the Guest Stars
Prior seasons of Empire have been star-studded with names like Mary J. Blige, Snoop Dogg and Eva Longoria dropping by to guest star. That will be pulled back in Season 4 says Daniels, who heard from fans that the story was getting lost in the guest list. "They're obsessed with family," he says. "They're obsessed with the story of Cookie and Lucious and Jamal and Andre and Hakeem. So we focus really more on our family."
Director/executive producer Sanaa Hamri reveals, "We left the end of Season 3 with Lucious waking up out of a coma, looking at his family, saying, 'who?' When we come back for Season 4, we're gonna have to see how the family is dealing with him—who doesn't know who anybody is—and vice versa. So it's about rebuilding the building blocks of the family, and strengthening, and see who's gonna be able to come in between Cookie and Lucious, and Lucious and his sons, and Cookie, Lucious and their children.
6. Jussie Smollett Is Heading Behind the Camera
The 25-year-old actor/singer reveals that he'll be directing Season 4's 14th episode, which will the mid-season premiere. "I don't know the storyline yet," he shares. "I don't think that the story has even been broken yet. But I've been shadowing Sanaa very closely, and, basically, calling up every director that I know — like John Singleton and Debbie Allen and Mario Van Peebles — and just being like, 'Please, what can you tell me?'"
Smollett continues, "They gave me amazing advice. They give me advice even down to shots, and just what to do—directing as a television guest director is very different from directing film. I'm not going to be able to roll up there, and be like, 'I want this, and I want that, and I want this.' There's certain rules and protocol that happens in television.
"But, it still is so exciting. I'm so excited to start with Empire, which is my family. I feel like I will be taken care of, and it's going to be great. Everybody's just going to have my back, which is beautiful."
7. Episode 4 Goes Purple
The 4th episode of Season 4 will pay tribute to Prince. "We're going to be singing a Prince song," reveals Jussie Smollett, who is recording version of "Let's Go Crazy" with Bryshere Y. Gray (Hakeem Lyon) for the episode. The actor hints that he may embody the artist physically as well as musically. "I might have to press out this curl," the Smollett jokes pointing to his curly locks.
The episode will also feature cast members dressed up for a Prince-themed party.
Empire executive producer Sanaa Hamri is the force behind this special episode, as Prince was her idol and mentor. She directed videos for the musician's songs "Black Sweat," "Musicology" and "Call My Name," and will direct the episode. Smollett shares, "This is her baby because Prince was like, her best friend," he says looking up towards the sky. "Rest in peace."
Empire, Season 4 Premiere, Sept. 27, 8/7c, Fox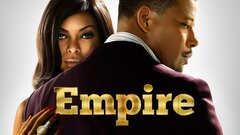 Empire
where to stream
Powered by