What's On: Final 'Carmichael Show' Episodes, 'The Story of Diana,' 'Mr. Mercedes'
The Carmichael Show (10/9c, NBC): The acclaimed sitcom about a family that never met a provocative issue it couldn't loudly debate ends its run with back-to-back episodes. First, the family disapproves of the way Jerrod (Jerrod Carmichael) and Maxine (Amber Stevens West) marked their three-year dating anniversary, and then Jerrod has his own extreme reaction upon discovering surprising details about Maxine's financial situation.
The Story of Diana (9/8c, ABC): A favorite TV topic this summer is the life and legacy of Princess Diana, 20 years after her untimely death at age 36. ABC weighs in with a two-part collaboration, concluding Thursday, with People and Time Inc., featuring interviews with friends, royal experts and Diana's brother, Charles Spencer.
Mr. Mercedes (8/7c, AT&T Audience Network): An irascible Brendan Gleeson and a super-creepy Harry Treadaway star in David E. Kelley's 10-episode adaptation of Stephen King's thriller. It's the first in a trilogy featuring unhappily retired detective Bill Hodges (Gleeson), who can't let go of a case involving a horrific act of vehicular homicide perpetrated by Brady Hartsfield (Treadaway), an emotionally scarred Norman Bates-in-training. When Brady starts taunting Bill in grisly online messages, the cat-and-grouch game goes into overdrive.
Inside Wednesday TV: NBC's top-rated America's Got Talent (8/7c) replays the season's highlights before live shows get underway next Tuesday. … The penultimate episode in BBC America's gripping final season of Broadchurch (10/9c) shines suspicion on multiple suspects, each harboring sordid secrets. … American Heroes Channel launches a six-part series, Project Nazi: The Blueprints of Evil (10/9c), which traces Hitler's rise to power through engineering and propaganda.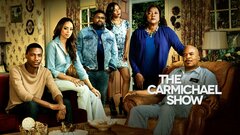 Powered by