'The Jim Gaffigan Show's Adam Goldberg Talks Fleeting Fame and Filming 'Fargo' in Subzero Temps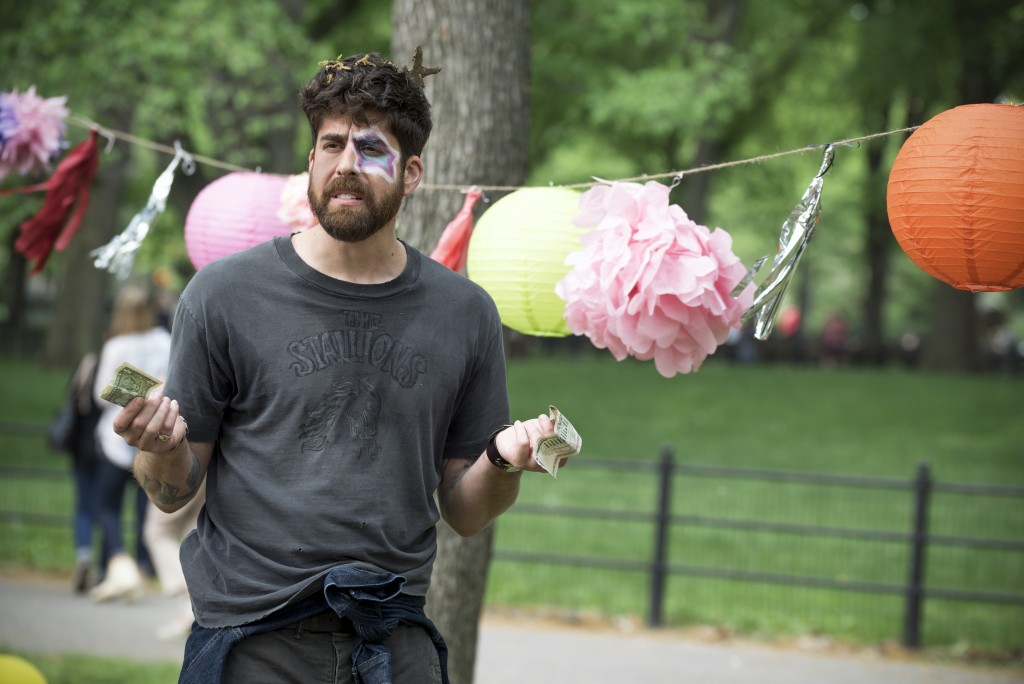 When it comes to the number of episodes that his TV shows have seen the light of the tube, Adam Goldberg's personal best is 17. That was in 1996, on ABC's Relativity. ("We almost got to 22," he says wryly.) Now, he's playing the fictionalized Jim Gaffigan's comedian friend Dave on TV Land's The Jim Gaffigan Show (Wednesdays, 10/9c). The delightfully candid Goldberg gave us a call to talk Gaffigan, Fargo, and the fickle world of TV.
How'd you end up on Jim Gaffigan? The usual "My agent gave me the script"?
Pretty much. Though it took some finagling to get me to do it. It started at CBS and didn't get picked up there, and many months went by—you sort of go on with your life. And I knew what TV Land was, but I didn't know what its original programming was all about. So you make a deal for one thing, and it's however many years of your life you're signing up for, but finally it came down to just wanting to do the show. It was definitely a little scary.
Except, every time you do one of these things you think it's going to be life-changing, and I can hardly think of one professional decision I've made that has been really, for better or for worse, life-changing. It's never worth all this drama: you get your lawyer on the phone, and there's agents, and in the end you're like, "Eh, whatever. It's a TV show, it'll be fun, that's that."
RELATED: The Roush Review of The Jim Gaffigan Show
Is it still a little nerve-wracking, signing what could be a seven-year contract?
Now I've done it so many times that it isn't, like, a Thing. 'Cause, have I ever been on seven years? No. So it's like, "Suuuuure, I'll sign your seven-year contract. Suckers." Actually, in The Jim Gaffigan Show's case it is a little different. I think it has the right combination of elements to give it some longevity. It wasn't that I felt other things weren't going to be long-lasting, though. Like, Darren Star's first show after Sex & the City, The $treet: "It's gonna be the male Sex & the City! There's all these great people in it! Tom Everett Scott! Jennifer Connolly! What a great cast! All the elements! There's a big write-up on it in Details, back when there were still magazines!" And then it's like, "We'll start airing in October, and then we're going to put you opposite the number one show in the country," which at the time was The West Wing.
On the plus side not being tied up in something else means you got to do Season 1 of Fargo.
I liked it, too! I don't always feel super great about things I do, and I don't always watch them, but that was something where I was done, I was dead, they killed me off—and I was still watching it every week. I was really excited to see where it all went. Though, there's no two ways about it: It was an incredibly physically unpleasant experience. However, the work itself was not unpleasant, ever. The people were terrific.
RELATED: Watch the Fargo Season 2 Trailer
There were definitely stories about having to shut down production because cables were snapping in the -40-degree weather.
The coldest day I worked, it was -29, I think. Just way too many degrees below zero. I was in sort of a thin suit with an overcoat, and then this big fur thing, and underneath that, I'm wearing two pairs of long underwear, and under that I'm wearing all these heating pads. But you get out, and the first thing that happens when you have a beard is, your beard freezes. And there's an incredible amount of static electricity, so every time I get out of the car, trying to be a badass, I get these crazy shocks.
Billy Bob [Thornton] was telling a f—ing hilarious story about not being able to get out of an outfit because it was crackling so badly. He was basically stuck in it, trying to wiggle his way out. So anyway you get these massive, incredible shocks—"OW!"—when you open the door, and your face is f—ing freezing and your lungs hurt because you're dragging a f—ing body halfway in the middle of this frozen lake.
Did you already know any ASL, or did you have to learn for the part?
Nuh-uh. No! I think the idea was, "Let's see if we can get him through that first scene he has to shoot." And what I really came to feel was it's not that different than what it's like when you learn your lines. It's a physical act, it becomes like a dance.
For each scene Russell [Harvard] and [my ASL teacher] Catherine MacKinnon would get together and learn the scene or even rewrite it slightly to adapt the ASL a little better, and we would rehearse it; we would shoot ourselves on Photobooth or whatever. That helped forge a kind of relationship with Russell that must have translated a certain degree to other people, because they were really responsive to that relationship and even felt endeared by it. I felt very protective, I guess, of Russell, and he felt very protective of me. And supportive. We were reliant upon each other, let's put it that way, in real life. Sometimes for an action cue I'd give him a little tap for this or that, because the visual cues he would need were too far away and he would take his hearing aid out while we shot. And I was extremely reliant upon him for translations and even ad-libs occasionally, and just generally familiarizing myself with that whole culture. So it worked out.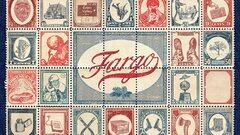 Powered by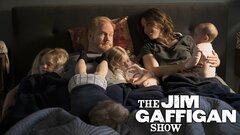 Powered by