What's Worth Watching: 'The Hotwives of Las Vegas' on Hulu for Tuesday, August 18
The Hotwives of Las Vegas, "What Happens in Vegas … Seriously, What Happens There?" (Tuesday, Aug. 18, Hulu)
Until someone produces an UnReal-like exposé of the Real Housewives brand of reality TV, I suppose we'll have to settle for the parody of a parody that is The Hotwives of Las Vegas. Season 1 of this broad (sorry) spoof was set in Orlando, but the brighter and tackier neon of Vegas seems a more fitting backdrop for this gleefully vulgar send-up of some of TV's most unreal archetypes.
The cast includes several inspired comic scene-stealers, including Happy Endings' Casey Wilson as tipsy Southern-belle drama queen Jenfer, and The Office's Angela Kinsey as "self-proclaimed Vegas royalty" First Lady, so named because her husband was "mayor" of a strip mall. Ironically, all are upstaged by Key & Peele's ubiquitous Keegan-Michael Key—also recurring in USA Network's even funnier Playing House—as Ace, Jenfer's narcissistic fiancé (and First Lady's ex), a "fame chaser" constantly angling for his close-up. Sidling up to Jenfer while consciously seeking his best angle, he declares, "I just did not want to be separated from you—or any camera that might want to capture me." (In a flashback, we witness his break-up with First Lady because, "I just feel our storyline has petered out.")
The one carry-over character from Orlando is Tymberlee Hill as Phe Phe, the requisite sassy black oracle of truth, who concedes she left friends and family behind to go "where the show ratings are higher." Vegas is at its best in those moments when Hotwives gets to the core of what truly drives these shows: the pursuit of cheapened celebrity through self-consciously outrageous behavior and overhyped overexposure. Nothing really funny about that, but Hotwives does its best.
Also Tonight
Man Fire Food 8/7c, Cooking Channel
Who says you can't find any good barbecue in New York City? Roger visits Hometown Bar-B-Que in Brooklyn, which adds an ethnic kick to its dishes.
Hack My Life, Season premiere, 9/8c, truTV
Hosts Kevin Pereira and Brooke Van Poppelen are back to teach us all how to avoid looking like a pig while eating ribs (plus several other life-saving tips).
The Haves and the Have Nots 9/8c, OWN
The Harrington and Cryer families unite in an attempt to get the DA to throw out Wyatt Cryer's confession that he committed vehicular homicide.
Worst.Post.Ever.: With Frankie Grande 9/8c, Oxygen
Former Big Brother contestant (and brother of singer Ariana) Frankie Grande hosts this half-hour special that will bring you up to speed on what you're missing on social media.
Zoo 9/8c, CBS
The rats that are washing up on the coast of Massachusetts aren't just regular vermin—they're bloodthirsty little buggers that
can strip a man of his flesh in a disturbingly quick fashion.
Hollywood Game Night 10/9c, NBC
David Giuntoli looks to make a regular Joe's life less Grimm by helping him win some cash alongside The Night Shift's Scott Wolf and 24 alum Mary-Lynn Rajskub.
WAGS, Series premiere, 10/9c, E!
There is an entire group of women in the world whose goal is to catch and keep a professional athlete as a significant other. These are their stories.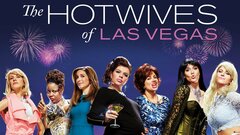 Powered by