What's On: Return of 'Ray Donovan,' Sequel-itis in 'Sharknado 5,' 'Wet Hot American Summer: Ten Years Later'
Ray Donovan (Sunday, 9/8c, Showtime): You might think the brooding Ray Donovan (Liev Schreiber) has suffered enough, but he achieves an even more tragic grandeur as the fifth season gets underway, catching us up on many changes within the Donovan family dynamic. Professionally, Ray's path will cross with that of a prickly studio boss (Susan Sarandon, coming off her Emmy-nominated turn in Feud: Bette and Joan) while he deals with more angst on the home front. Bringing some comic relief: reprobate father Mickey (Jon Voight), who's back at home reinventing himself as a screenwriter, and hapless brother Bunchy (Dash Mihok), who's learning the ropes, poorly, as a Mexican Lucha libre wrestler. Lest you think Ray's move into this time period suggests a mercy killing for Twin Peaks: The Return, no such luck. It's moving an hour early, to 8/7c.
Sharknado 5: Global Swarming (Sunday, 8/7c, Syfy): The joke's getting awfully long in the tooth, although as the cheesy franchise prepares to "Make America Bait Again!" (the punny tagline), we can once again marvel at the rogues' gallery of C-listers who've assembled to become chum to these flying sharks. This year's itinerary blows from London to Rio to Tokyo and beyond, with campy cameos by the likes of Fabio (as the Pope!), Charo (as the Queen of England! Huh?), Olivia Newton-John, Clay Aiken, Tony Hawk, Bret Michaels, Margaret Cho, divers Greg Louganis and Tom Daley, and on and on. The pretext for a story finds heroes Fin (Ian Ziering) and April (Tara Reid) storm-chasing the Sharknado, which has trapped their young son, around the globe. And the movie is scheduled to air in more than 100 countries. They have our apology.
From the Stream: From Netflix, another follow-up to a cult favorite: Wet Hot American Summer: Ten Years Later (streaming Friday) is the inevitable Camp Firewood reunion, bringing together most of the cut-ups (minus Bradley Cooper) from the 2001 movie and 2015 Netflix prequel. Newbies include Adam Scott in a hush-hush role and Alyssa Milano as a supernanny. So she's the boss? In a much weirder offering from Amazon, Comrade Detective (streaming Friday) is a comedic action series purported to be a 1980s Communist propaganda drama from Romania, starring Romanian actors. What we see is a dubbed version, with Channing Tatum and Joseph-Gordon Levitt providing the voices of the main characters. You'll also hear from the likes of Chloe Sevigny, Nick Offerman, Jake Johnson, Fred Armisen, Debra Winger and many more. Whether you'll understand why you're watching this oddity remains to be seen.
Inside Weekend TV: Investigation Discovery relives the investigation that riveted New York and the rest of the world 40 years ago, in Son of Sam: The Hunt for a Killer (Saturday, 9/8c). … A popular comedian returns to HBO for his fourth stand-up special in George Lopez: The Wall: Live From Washington, D.C. (Saturday, 10/9c). … Smithsonian Channel's Flying High With Phil Keoghan (Sunday, 8/7c) gives the Amazing Race host, a Kiwi native, a visually spectacular way to show off New Zealand from sky, sea and ground. … A movie-oriented edition of BBC America's Top Gear America (Sunday, 8/7c) puts Bill behind the wheel of the iconic Mustang driven by Steve McQueen in the classic Bullitt. … Hallmark's Chesapeake Shores (Sunday, 9/8c) begins a second season with a lantern festival shining a light on the romance of Abby (Meghan Ory) and Trace (Jesse Metcalfe). … Sunday's episode of HBO's Game of Thrones (9/8c), which has been thrilling this season, is titled "The Spoils of War." And given the misfortunes lately befalling the allies of Daenarys (Emilia Clarke) and Jon Snow (Kit Harington), is Team Dragon due a win?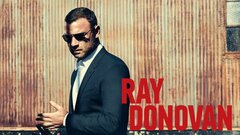 Powered by