Ask Matt: 'Ozark' and Peak TV, 'Midnight,' 'Hooten' a Hoot, and More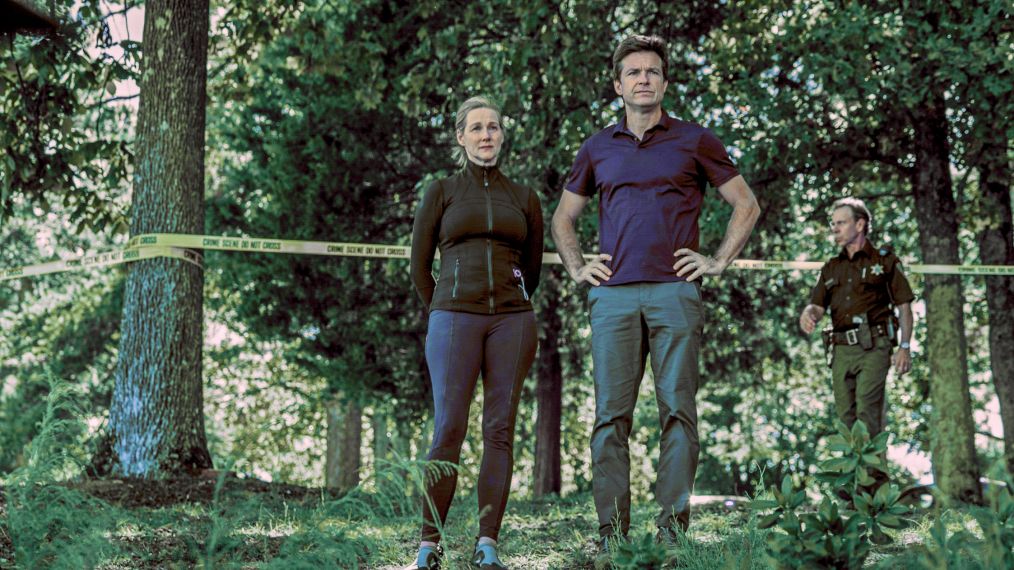 Welcome to the Q&A with TV critic (also known to some TV fans as their "TV therapist") Matt Roush, who'll address whatever you love, loathe, are confused or frustrated or thrilled by in today's vast TV landscape. One caution: This is a spoiler-free zone, so we won't be addressing upcoming storylines here unless it's already common knowledge. Please send questions and comments through the form at the end of the column and follow me on Twitter (@TVGMMattRoush). Look for Ask Matt columns on most Tuesdays and Fridays.
Ozark Breaks Out of a Crowded Pack
Question: Your review of the new Netflix series Ozark convinced my husband and I to give it a try. Like you, we happily binged on the 10 episodes, very impressed with the layers, twists, turns, knots, and unraveling that kept us saying, "This show gets better and better." Since watching, everyone I know gets an earful and prodding to watch the show. My question is: Besides word of mouth, how do we viewers decide which of the dozens and dozens of shows available to us we should watch? Reviewers like yourself (who I always find myself using as a guide) can only watch and review so many shows. Why would Netflix and Amazon and the other streaming channels just keep producing shows without the benefit of reviews or heavy advertising? And thank you for recommending some of the most marvelous series I never would have enjoyed had it not been for your reviews. — Vivien
Matt Roush: Glad you discovered Ozark, and I get where you're coming from. A fellow TV reporter just tweeted that he counted 27 scripted premieres in August alone. August! It's true that not even someone who watches TV professionally can possibly watch and sample everything during this age of so-called "peak TV"—a situation currently (and ironically) exacerbated by attending the TV critics' press tour in LA the next two weeks—but we do our best. Netflix has become its own worst enemy in some regards by dumping so much product into the marketplace that it's almost a full-time job to keep up, and how does any one show stand out and get properly promoted amid this barrage? (At least four series premiering in August, one a week, just saying.) Some might see this as an embarrassment of riches, while others will agree with you and call it more of a confusion. (A joke in an upcoming episode of Hulu's brilliant Difficult People: "Netflix just dropped 1700 episodes of The Ranch on their poor subscribers overnight!")
It is a marketing challenge for anything to break out in all of this clutter, and since this is my forum, I'll just promise to keep trying to spotlight the best of what's on, as will my colleagues at TV Guide Magazine and TV Insider. (A few picks for early August: Discovery's Manhunt: Unabomber miniseries, IFC's Baroness Von Sketch Show female comedy troupe, Netflix's Atypical family comedy, with more to come, I'm sure.)
Question: We just finished the last episode of Ozark, the whole thing being a bit dark and quirky. I am wondering if Netflix is planning a second chapter. There are lots of unanswered questions. Thanks, Matt, for any insight you may have — Jetty
Matt Roush: No announcement has been made yet, but it's hard to imagine there won't be a second season for Ozark. It may have to wait a bit, as a new season of Arrested Development, also starring Jason Bateman, is reportedly about to start production for Netflix. (Hope it's better than the last one.) Netflix isn't likely to abandon a show with this much buzz.
---
Digging the Midnight Shift
Question: I just watched the first episode of Midnight, Texas and within the first 15 minutes I was hooked. Any insight on what's to come and your feelings on the show? — Donald
Matt Roush: My own review of last week's premiere, based on screening the first two episodes, was pretty positive as well. It's not quite as instantly addictive, or as spectacularly cast, as True Blood (source material is the same author), but I enjoyed it. And while I don't do spoilers in this column, I can share some of what NBC has issued in releases for the next few episodes. I'm eager to see next Monday's episode, because it deals with my favorite character to date: the vampire Lemuel (Peter Mensah), who's visited by a pack of vampires he knew from way back when. The Aug. 14 "Sexy Beast" episode appears to pit the heroes against a succubus, "an ancient supernatural who seduces and feeds on men." And on Aug. 21, Manfred's (Francois Arnaud) past catches up with him, threatening his new relationships. I hope to keep up with these episodes, even while attending the critics' press tour. They sound like good fun.
---
Where Did Hooten Come From?
Question: What do you know about Hooten & the Lady? It's lightweight escapist fun that reminds me of those '90s syndicated action/adventure shows. With all the bleeping and blurring, I presume this wasn't originally intended for a U.S. audience. And with the large travel budget, it's obvious The CW isn't footing the bill. If only they could have come up with a better title. The only thing worse is if they'd called it Hooten and the Nanny. And now I have Fran Drescher's laugh stuck in my head!! Yikes! — Woody
Matt Roush: Hootenanny, I love it! (Being a Midwesterner, music to my ears.) As you suspected, Hooten is an import, from Britain's Sky 1 network, which aired the show last fall. (CW President Mark Pedowitz informed the TCA this week that the Brits aren't going forward with a Season 2.) Acquiring programs like this is a cost-efficient way for networks to supply original programming during the summer months. And in case you missed it, The CW has shifted Hooten & the Lady from Thursdays to Mondays starting this week for the rest of its run.
Why Does NCIS Get No Emmy Love?
Question: Can you tell me why NCIS has never, as far as I know, received any Emmy nomination or any other nomination for their excellent work? Great cast, etc. They surely deserve an ensemble award. It has lasted so many years and is always close to no. 1 in the ratings. — Mary
Matt Roush: A perennial question, and a constant reminder that the Emmys, more than ever in this fragmented age of so much TV, is not a popularity contest. NCIS is a hugely successful TV show and global brand, but mainstream formula-TV hit shows rarely figure into awards recognition, and the same generally goes with movies and the Oscars. NCIS has received many People's Choice Award nominations over the years, but outside of stunt nominations, only a guest performance by Charles Durning in 2005 ever made the Emmy cut. In another era, when the Big Three/Four broadcast networks were the only game in town, it might have been a different story. In this case, mass fandom and a financial windfall are the real rewards.
---
Odds and Ends
Question: The fall season is approaching and I haven't heard anything more about the next season of Deutschland 83 on SundanceTV. Any updates on when it will premiere? — Bob
Matt Roush: Nice timing on this question. When SundanceTV presented its fall slate at the TCA press tour over the weekend, it was announced that a new season—now titled Deutschland 86, obviously indicating a time jump between (long-delayed) seasons—will air sometime in 2018.
Question: Why is it that some shows from other countries have their names changed when aired in the U.S.? This happens with Murdoch Mysteries (Canada) changing to Artful Detective and The Great British Bake Off changing to The Great British Baking Show. It's not like they're being translated from a different language. Just always bugged me. – Jenna
Matt Roush: As Shakespeare once famously wrote, what's in a name? It is confusing, though, when arts channel Ovation dubs Murdoch as The Artful Detective (apparently to keep it on brand) while streaming service Acorn TV uses the original title. Regarding The Great British Bake Off, I'll credit my former USA TODAY colleague Micheline Maynard, who reported for Forbes that Pillsbury has rights to the "bakeoff" term, which may account for the simplified title used by PBS.
That's all for now, and we'll pick up the conversation again soon. Thanks as always for reading, and remember that I can't do this without your participation, so please keep sending questions and comments via the handy form below, or shoot me a line on Twitter (@TVGMMattRoush).