'The Wiz Live!' casts David Alan Grier as the Cowardly Lion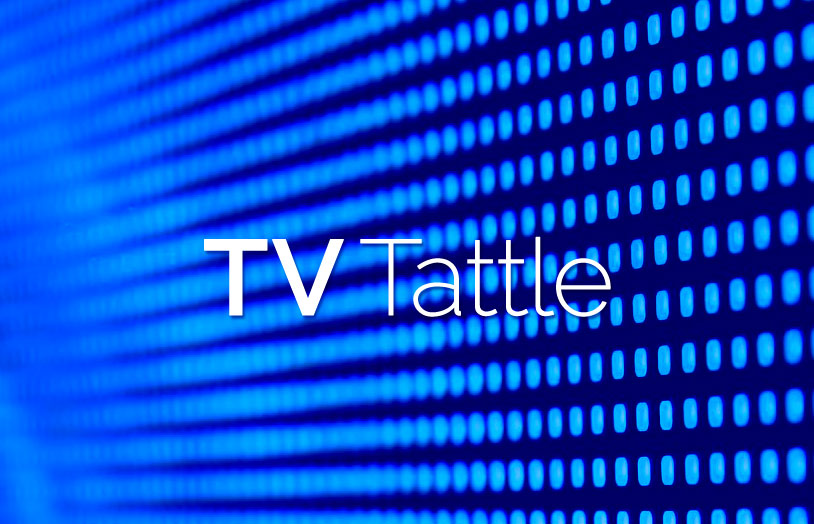 The three-time Tony nominee will go back to his stage roots for NBC's live production.
According to Deadline, that's the most likely outcome. "I hear an idea for a theatrical release was briefly discussed but the conversation quickly focused on doing the film for a digital distribution," writes Deadline's Nellie Andreev. "As a partner on Season 6, Yahoo would get first dibs."
"The decision to have the character die the way that he did was not a difficult one," Rhimes told critics at the TV press tour. "What were the options? Either Derek was going to walk out on Meredith, and leave her high and dry, and what was that going to mean? That was going to suggest that the love was not true, the thing we had said for 11 years was a lie and McDreamy wasn't McDreamy. For me, that was untenable." PLUS: Grey's returns with a lighter tone next season.
Garlin entertained critics at press tour today with his trouble wearing tighty whities. Garlin has to wear special underwear to avoid showing his penis. PLUS: The Goldbergs to pay homage to Risky Business, and why the Thriller episode will never air.
"I've always thought it was misguided when people tell me that Olivia is their role model," she told critics. Why? "Because she's having an affair with a married man, who is President of the United States. And a murderer."
Cyrus also shows off her hairy armpits in the new promo.
The crossover that was slated for later this season will now air on Oct. 29.
Two NBC News correspondents, Natalie Morales and Miguel Almaguer, have already been sent to Rio de Janeiro to report on the one-year countdown to the 2016 games.
Reelz's reality show about Jackson family members who left the family estate is not going forward. Meanwhile, Lifetime has announced a docuseries featuring Tito Jackson's sons.
The Louie star has been shadowing Mayor Bill de Blasio "for a project in development."  Adds Louis CK, jokingly: "It's a total coincidence. It's a total coincidence. I just happen to be going to all the same places as him."
"Indeed," says Scott Timberg, "this season of True Detective seems to use violence as a crutch, as a way to cover holes in the storytelling." He adds that "we've seen an enormous amount of bloodshed over the course of just seven episodes." PLUS: Taylor Kitsch on this week's episode, New Yorkers react to lines from True Detective Season 2, and check out the parody True Comedian.
Andrew Ridings will play Craig T. Nelson's now-adult son on the NBC revival of Coach.
The Lifetime series will stick with the Everlasting format, but will it be able to continue playing to its strengths? PLUS: UnReal turned The Bachelor into literature, UnReal became Lifetime's Breaking Bad, and co-stars Freddie Stroma and Johanna Braddy are dating.
The Calgary couple based on their plans on Marge's kitchen.
Raven-Symoné writes on Facebook: "Wait till I tell you why we are all together!!!!!!!!"
Issa Rae, whose web series landed her an HBO deal, says it's been tough getting her pilot off the ground — especially with execs trying to meddle with her vision.
"Boy-man must face the adult world" and "The staunch oval office dame" are some of the tropes networks are clamoring for these days, writes Kaling.
Digg has a video showing how former correspondents like Michael Che and Stephen Colbert started out with Stewart.
Paisley will assist fellow country singer Blake Shelton this fall.
Lennon Parham and Jessica St. Clair's USA comedy returns tonight after a Season 1 in which they considered their show "the walking dead." PLUS: Playing House grows up in Season 2.
The seven-year-old community singing competition signed a contract with FremantleMedia North America allowing use of American Idol's name.
The Deadwood alum, says Michael Calia, "is the perfect player for the deadly and brutal world created by George R.R. Martin and brought to life on TV by show runners David Benioff and D.B. Weiss. In a show loaded with great character actors and strong screen  presences, from Jonathan Pryce to Lena Headey to Peter Dinklage, McShane might be the most imposing of all."
CW Seed is showing all 22 episodes of the drama starring John Wesley Shipp as Barry Allen/The Flash.
The fictional neighborhood of El Sereno will reflect L.A.'s diversity.
This season's tagline: "Their unit is BIGGER than your unit,"
Padalecki and Stephen Amell posed topless for the Always Keep Fighting, which helps people dealing with depression, addiction and suicidal thoughts.
Watch the audience go bonkers when Blige joined the Empire star on stage. PLUS: Britain is getting its own Lip Sync Battle.
The AMC drama's leap in quality from Season to Season 2 was so momentous that another season could make it one of TV's best shows.
Two veteran writers of the Saw franchise are working on a monster-themed series for ABC.
Watch a video playing up Tim Whatley.
"Haters gonna hate, Slaters gonna slate," reads the Saved by the Bell-themed shirt.