David Bianculli: Let's Show the Classics More Respect!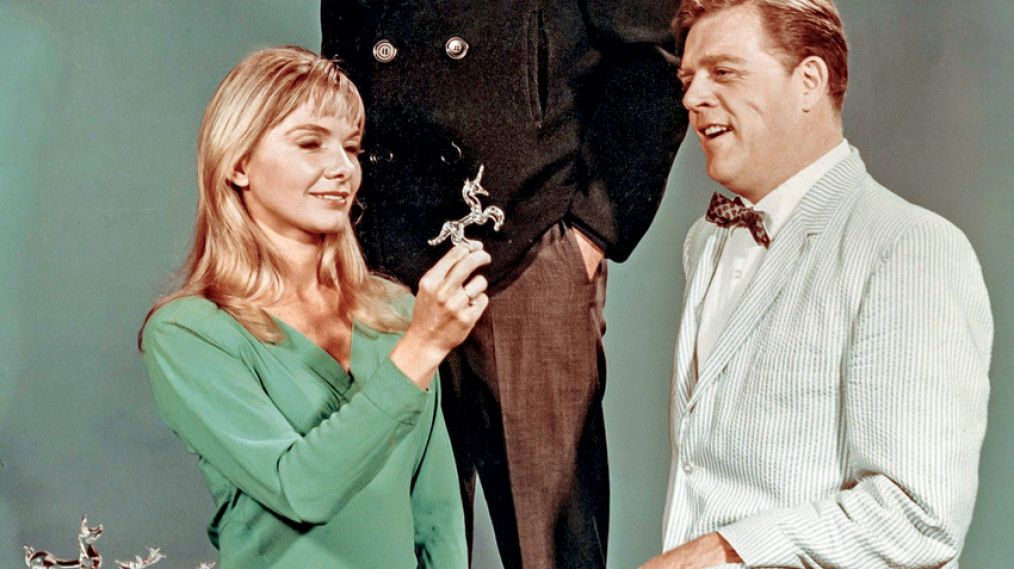 Broadcast, cable, satellite, streaming, DVDs—TV shows are everywhere you look. But there's a paradox that comes with so much choice: What's getting lost in the mix? Most of all, what's the best among the old stuff?
Oh, it's great that a handful of networks present series from past decades. Nick at Nite and TV Land have been at it for years, and newer practitioners such as MeTV, Antenna TV, Ion, UPtv, Cozi TV and Get TV dip deeply into the well, ladling out generous helpings of Westerns, sitcoms and other durable small-screen genres. Theirs is a valuable resource, especially as fewer young people today have seen a single episode of The Honeymooners or the original Star Trek.
But many old series, when repeated on TBS or other cable networks, are defaced before airing. Entire scenes are sometimes lopped off and many shows are run through a computer program to speed them up and shave off seconds so the networks can make room for more commercials.
The result? Viewers seldom see classic TV the way it was intended. To watch a veteran series in pristine form, using a streaming service is a better bet, and for appreciative commentary and interviews, you have to go to DVD sets. All of it costs, and all of it must be preselected by the viewer.
The opposite model, applied to film, is visible every day on Turner Classic Movies, where movies remain unedited and lovingly curated. TCM, in fact, was responsible for an impressive example of respect for vintage TV: Last December, the network restored and presented—for the first time since its original broadcast 50 years ago—a CBS production of Tennessee Williams's The Glass Menagerie starring Hal Holbrook. "Oftentimes the intersection of classic TV and classic film enhances the context of the films and subjects we are covering," says TCM general manager Jennifer Dorian. Adds TCM programming executive Charles Tabesh, "If it's good content, there's an audience for it."
Yet where's the equivalent for series, like nights devoted to the work of a star or producer, a specific theme or unearthing a dormant classic? Usually, that occurs only when an actor or actress dies and some of their work is thrown hurriedly onto a nostalgia network's schedule. But TV, like its viewers, deserves more.
Why not show-case neglected series, accompanied by some relevant interviews or appreciative commentary? Where do viewers go to see, say, such now-rare treasures as Brooklyn Bridge or The Days and Nights of Molly Dodd? Or even other projects starring Holbrook, such as The Senator, from the superb, Emmy-winning 1970–71 The Bold Ones series. That show's allegedly politically motivated cancellation still rankles the actor, and he'd love to see it properly showcased.
"I'm very, very proud of The Senator because it had courage," he recently told me. "It was true, daring and was saying something important."
David Bianculli is also a TV and film professor at Rowan University, New Jersey, and appears as a critic and guest host on NPR's Fresh Air With Terry Gross.