Ratings Watch: Largest Audiences Ever for NBA Finals, Stanley Cup Faceoff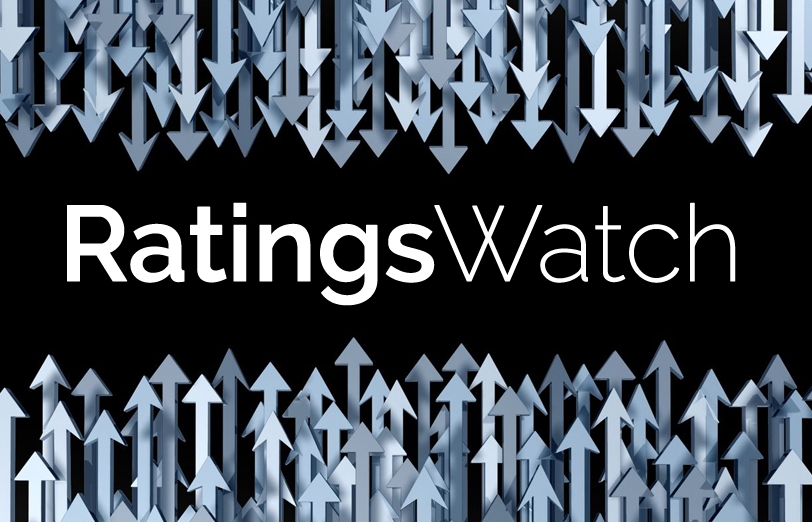 Viewers have championship mania. Both the NBA Finals and NHL Stanley Cup finals are breaking records, as audiences flock to two thrilling series.
After two games, the Cleveland/Golden State matchup was already the strongest start ever for an NBA Finals on ABC, up 23% in viewers and 20% with adults 18-49 vs. last year. Both Games 1 and 2 led this week's top viewership ranker.
But hockey's seeing a bump in popularity as well. Game 2 of the NHL Stanley Cup Final, between Chicago and Tampa Bay, attracted 6.6 million viewers. That made it the hockey final's most-watched Game 2 (since at least 1994) and the most-watched non-deciding Stanley Cup Final game on record.
The 69th annual Tony Awards, honoring Broadway's best, made the top 25. But the show, hosted by Kristen Chenoweth and Alan Cumming, attracted 6.7 million viewers, which was down vs. last year, when 7.4 million tuned in. Big winners of the night were The Curious Incident of the Dog in the Night-Time, which won for best play, and best musical winner Fun Home. Both won five Tony Awards.
Meanwhile, audiences are giving new summer dramas a try–but on their own timetable. The program with the largest number of viewers tuning in via DVR/video-on-demand was Fox's Wayward Pines, which added 2.6 million more viewers after three days of time-shifted use–a 62% jump from 4.2 million to 6.8 million. Also, ABC's new The Whispers is off to a strong start, adding 2.3 million more viewers to the mix, from 5.7 million to 8 million, after three days of time shifting.
Here are the top 25 shows (including Live+3 DVR and VOD data) for the week ending June 7.
RANK

SHOW & NETWORK

LIVE+3
DAYS
DVR/VOD

WATCHED
LIVE/
SAME
DAY

1

NBA Finals: Cleveland vs. Golden State, Game 2 ABC

19.3

19.2

2

NBA Finals: Cleveland vs. Golden State, Game 1 ABC

17.9

17.8

3

America's Got Talent (Tuesday) NBC

12.7

10.8

4

Game of Thrones HBO

9.3

7.1

5

NCIS CBS

9.0

8.8

6

60 Minutes CBS

8.7

8.4

7

NCIS: New Orleans CBS

8.3

8.0

8

The Whispers ABC

8.0

5.7

9

The Big Bang Theory CBS

7.8

7.5

10

The Bachelorette ABC

7.7

6.5

11

American Ninja Warrior NBC

7.5

6.9

12

Dateline NBC (Thursday) NBC

20/20 (Friday) ABC

7.0

7.0

6.4

6.4

14

NCIS: Los Angeles CBS

6.9

6.6

15

Wayward Pines Fox

6.8

4.2

16

69th Tony Awards CBS

6.7

6.5

17

Criminal Minds CBS

Bones Fox

48 Hours (Tuesday) CBS

NHL Stanley Cup Final: Chicago vs. Tampa Bay, Game 2 NBC

6.6

6.6

6.6

6.6

6.2

5.2

6.2

6.5

21

Blue Bloods CBS

Mike & Molly CBS

Scorpion CBS

CSI: Cyber CBS

6.2

6.2

6.2

6.2

5.8

6.1

5.9

5.3

25

Mom CBS
I Can Do That NBC

6.1
6.1

5.9
5.3
Total viewers; in millions