What's On: A Rivalry Brews in 'Nashville,' Romantic Voyeurism on 'Date Night Live'
Nashville (9/8c, CMT): Well, this could get awkward. Maddie (Lennon Stella) and her would-be mentor Juliette (Hayden Panettiere) find themselves vying for the same music award when both are nominated. (Will Juliette handle this with her usual level of maturity?) And Deacon (Charles Esten) has a good excuse for making beautiful music, euphemistically and otherwise, with Jessie (Kaitlin Doubleday) when he helps her record. And the season of glum Gunnar (Sam Palladino) continues as he goes home again to exhume ghosts from his past.
Games People Play: On a night teeming with game shows, musicians Michael Bolton, Ne-Yo and Nick Lachey face off against comedians Chris Parnell and JB Smoove on NBC's Hollywood Game Night (8/7c). … Iconic TV cops including CHiPs' Erik Estrada and Larry Wilcox take on sitcom stars including Todd Bridges, Dave Foley and Willie Garson in a nostalgic edition of ABC's Battle of the Network Stars (9/8c). … Chelsea Handler, Will Arnett and Ken Marino are the jokesters judging the acts on ABC's The Gong Show (10/9c), promising at least one show-stopper: a guy dressed as a snake who swallows a man whole.
Date Night Live (10/9c, Lifetime): Can these courtships be saved? Not likely, as Lifetime adapts the successful formula of Live PD to the dating show, using mobile technology to follow couples in real time as they go on dates in New York City, Atlanta, Dallas and San Diego. Providing in-studio commentary on these intimate encounters is a panel of professional voyeurs: comedian Michelle Collins, Z100's Bethany Watson and relationship coach Paul Brunson, who collectively have no shame. What's our excuse for peeking in?
Inside Thursday TV: In August, a terrific adaptation of Stephen King's Mr. Mercedes premieres on AT&T Audience Network. Until then, we'll have to settle for the mediocrity of Spike's series version of The Mist (10/9c), in which Kevin (Morgan Spector) becomes a most reluctant test subject at the hospital, while Nathalie (Frances Conroy) clashes with a parishioner back at the church. … In CBS's ridiculous adaptation of James Patterson's Zoo (10/9c), being arrested doesn't stop Jamie (Kristen Connolly) from using her wiles to get Mitch (Billy Burke) and Logan (Josh Salatin) to track down the group known as shepherds, who were responsible for sterilizing humans.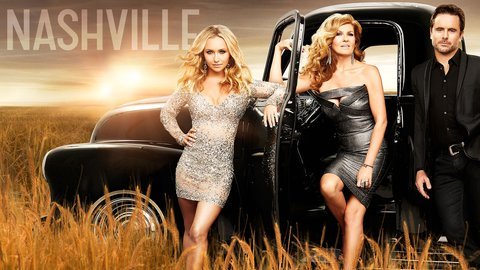 Powered by