TLC is keeping mum about the Duggars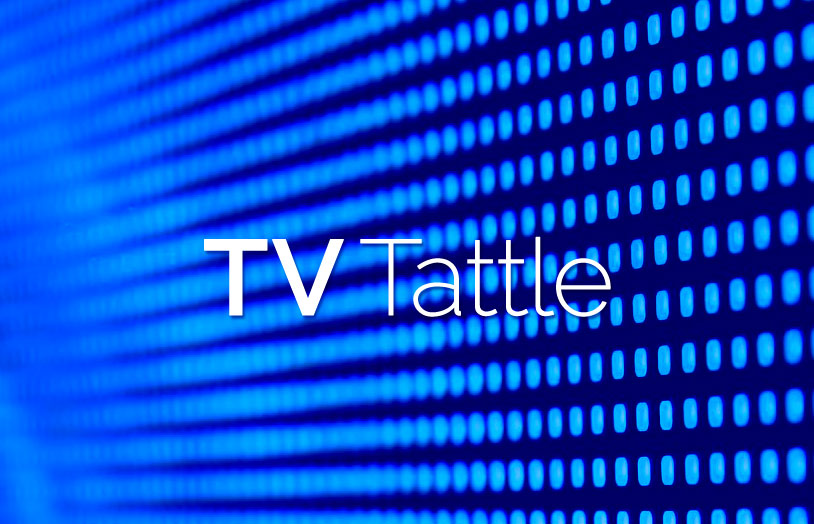 TLC is keeping mum about the Duggars
Since yanking 19 Kids and Counting nearly two weeks ago, TLC has declined to respond to any questions, according to Buzzfeed. TLC hasn't even reacted to the Fox News interview. PLUS: 3.1 million watched Megyn Kelly's Duggar interview, Sarah Palin compares Josh Duggar to "pedophile" Lena Dunham.
Star Trek's Nichelle Nichols hospitalized after suffering a mild stroke
The 82-year-old actress was rushed to the hospital on Wednesday night. TMZ reports doctors are still trying to figure out the severity of the stroke.
The X-Files revival might be a sequel to Season 4's classic Home episode
Episode 2 of the revival is titled Home Again.
Parks and Rec's Retta joins Bravo's Girlfriends' Guide To Divorce
She'll recur in Season 2 as Lisa Edelstein's rival.
Watch Andy Samberg vs. Kit Harington battle it out in tennis in HBO's 7 Days In Hell promo
Here's the first promo for their tennis "documentary."
Empire, Transparent lead the Television Critics Association Awards nominations
Each freshman show received four nominations.
Darrell Hammond revived his SNL Bill Clinton impression because he wanted to work with Kate McKinnon
Hammond was initially hesitant to bring back his iconic impression. But when he learned that McKinnon would play Hillary Clinton, "I went, 'Okay. I have to do it.' I mean, this kid is a virtuoso. You don't even know what this girl can do, how good she is. She's out of this world. And I've admired her work. The times I've seen her I was like, 'Wow, that is boffo. That is crazy good.' I love the idea of being out there with her, and we've done it twice. I go out there and follow her lead." PLUS: Colin Jost admits he had to overcome his SNL camera stiffness this past season.
Degrassi fans are anxiously awaiting Drake's reaction to the show ending
Can the former Degrassi star save the show? Will he return for the series finale?
Hot in Cleveland creator had planned a happy ending years ago
"When I watch series finales, I just want everyone to be happy," says Suzanne Martin, whose new show Crowded was picked up by NBC.
Method Man is the latest The Wire alum to join VH1's hip-hop movie The Breaks
He'll play the father of fellow Wire alum Tristan "Mack" Wilds.
E!'s I Am Cait promo was viewed 4.5 million times in 24 hours
Will the numbers translate to Caitlyn Jenner's docuseries when it debuts on July 26?
Key & Peele play honest NBA commentators
Watch a clip from the new season, released in time for tonight's NBA Finals.
The Unauthorized Full House Story cast looks like it's straight out of a porn parody of Full House
"Why does that Danny Tanner look like he's probably really inappropriate on set?" wonders Megan Reynolds. "Why is Uncle Jesse's giant oven mitt of a hand CLUTCHING fake-Stephanie's shoulder like he's going to drag her down into the pits of hell where he lives? Why does it look like all of these actors could be starring in a low-budget porn parody shot in someone's paved over backyard in the Valley? Why is this happening?"
Games of Thrones uses profanity better than any other show on TV
So argues Laura Turner, who says "it's rare to find a show that deftly uses profanity to heighten key dramatic moments and propel plot, while still making it seem believable in the mouths of characters." PLUS: George R.R. Martin drops football references in GoT — Wun Wun = Phil Simms.
The Flintstones theme park in Arizona is for sale
For $2 million, you can buy Bedrock City, which is modeled after the classic cartoon.
Leonard Nimoy's son launches a Kickstarter to fund his Spock documentary
Adam Nimoy is trying to move forward with For the Love of Spock.
Silicon Valley has become the anti-Entourage
Both HBO shows about five guys in California couldn't be more starkly different: "Mike Judge's San Francisco is like a Bizarro Doug Ellin Hollywood," writes Jason O. Gilbert.
The Bachelor Ben Flajnick met his current girlfriend on Tinder
Flajnick boasts that he found love on a dating app.
Married with Children's David Faustino is becoming a first-time father
The 41-year-old Faustino, who appears in the Entourage movie, is ready to welcome a girl.
How is Hannibal able to get away with being extreme and pretentious on NBC?
As Season 3 premieres, it's time to point out that Hannibal is "sort of an NBC show," says Alan Sepinwall. Since someone else produces the show, NBC pays a lot less than it would for a typical drama. The result is that NBC isn't as meddlesome in the final product, allowing producers to make Hannibal as "weird, specific, beautiful and disturbing as they want the series to be." PLUS: Hannibal has become TV's darkest show and TV's most beautiful show, and Bryan Fuller says Season 3 is the "series I've always wanted to make."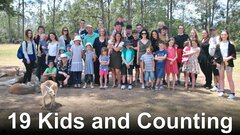 Powered by