What's Worth Watching: 'The Strain' on FX for Sunday, August 9
The Strain, "Quick and Painless" (Sunday, Aug. 9, 10/9c, FX)
We're only two Sundays away from the premiere of AMC's long-awaited Fear the Walking Dead, and as we prepare to get back into zombie mode, let's take a moment to appreciate the scariest thing currently on TV—outside of the political arena, that is, or the dialogue on True Detective. That would be what The Strain refers to as "the little spider kids," an infestation of skittering blank-eyed mini-monsters. They once were blind children, now transformed into faster-than-speeding-bullets, wall- and ceiling-climbing vampire menaces. In the terrifying opening scene of this week's episode, police raid an apartment building in Red Hook, Brooklyn, evacuating straggling humans and sweeping out any lurking ghouls—although those little spider kids prove to be horrifically elusive. (Sounds like a job for "city exterminator"/creature killer Fet, though first the authorities will have to release him after the subway bombing.)
In other activity, Eph plots his escape from quarantined New York to Washington, D.C., where he hopes to sell his plan to "infect the infected." But first he needs a new ID and new appearance, which is great news to all those who've been waiting for Corey Stoll to shed the silly hairpiece and return to the beautifully bald state we've come to expect from this fine actor.
Also Tonight
Barefoot in Los Angeles 11am/10c, Food Network
In this special, Ina Garten (aka the Barefoot Contessa) hits Hollywood, helping Jennifer Garner cook her own birthday dinner and hanging out with Wendy and Carnie Wilson.
Garage Sale Mystery: The Wedding Dress,TV movie, 9/8c, Hallmark Mysteries & Movies
Lori Loughlin returns for her fourth film in the series featuring a consignment store–owning sleuth, this time opening up the cold case of a groom who went missing on his wedding day decades ago.
Sports Highights
NASCAR Racing 2/1c NBCSN, Sprint Cup in Watkins Glen, New York
WNBA Basketball 2/1c, ESPN, Phoenix Mercury at Chicago Sky
MLS Soccer 4/3c, ESPN, Seattle Sounders at L.A. Galaxy
Tennis 5/4c, ESPN2, Bank of the West Classic final
MLS Soccer 7/6c, Fox Sports 1, New York City FC at New York Red Bulls
NFL Preseason 8/7c, NBC, Steelers vs. Vikings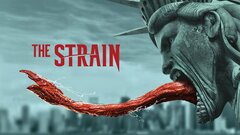 Powered by