'Twin Peaks' stars: We're filming 18 Episodes for Showtime revival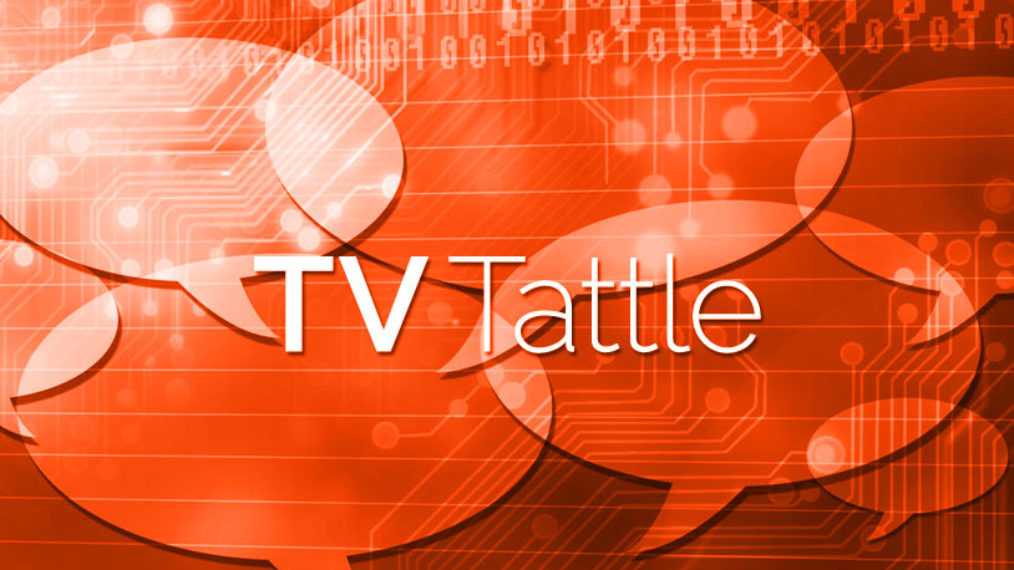 Twin Peaks stars: We're filming 18 episodes for Showtime revival
Sherilyn Fenn and Sheryl Lee, speaking at a Twin Peaks panel, said the number of episodes has expanded from nine to 18. Showtime said earlier this month the revival would "total more than the originally announced nine hours," but the cable network has yet to confirm that 18 episodes will indeed be made. Fenn and Lee also said David Lynch's longtime collaborator Angelo Badalamenti will be composing all new music for the Showtime revival.
Netflix announces OrangeCon, an Orange Is the New Black fan event
The June 11 New York City "ultimate fan event" is invite-only.
ABC: We officially want Amy Schumer to be our next Bachelorette
On last night's episode, Schumer kept it real and insulted the men to their faces as part of a standup-comedy group date. Now ABC wants Schumer to be the next Bachelorette: "OK here is the official offer to @amyschumer to become #TheBachelorette," tweeted Robert Mills, ABC's head of alternative programming. "Just say yes and we start tomorrow. #DraftAmy."
Ryan Seacrest lands another live Fox reality show
He'll host Knock Knock Live from American Idol producer Simon Fuller. Premiering July 21, Knock Knock Live will feature Seacrest in studio as his team knocks on somebody's door to give him or her the chance to win prizes.
At least 3 advertisers have pulled ads from 19 Kids and Counting
In wake of Josh Duggar molestation controversy, the TLC reality show has lost sponsors General Mills, Payless Shoe Source and Choice Hotels.
Pope Francis: I haven't watched TV in 25 years
"It's not for me," the pope told La Voz del Pueblo, adding: "I have not watched TV since 1990. It's a promise that I made the Virgin of Carmen on the night of 15 July 1990."
Sasheer Zamata: A drunk Rihanna dissed me at the end of SNL's season finale
Zamata's Rihanna impression apparently didn't sit well with Rihanna.
Elisabeth Moss: Mad Men gave Peggy the right ending, even with Stan
"I feel like everyone was sort of expecting her to run the office, or become creative director, or take over Don's job, and all of that was just unrealistic," says Moss, who also tells Deadline she took home Peggy's typewriter and a bunch of other souvenirs from the set. "I mean, she's still in her early 30s. She's not there yet, but Pete's right when he says she'll be creative director by 1980. She'll be about 40 then, and that makes sense. So, for me, I felt like it was the best surprise to go the opposite direction and actually end up giving her personal happiness, which is the last thing that you expected."
Bill Nye and Broad City stars help explain the mysteries of the universe on Inside Amy Schumer
Watch The Universe clip from this week's episode. PLUS: Jerry Seinfeld also guests on tonight's Inside Amy.
Mindy Kaling: I'm working with B.J. Novak on a book, but it's not a tell-all
"I heard somewhere it was a tell-all but it's not!" Kaling wrote on Instagram of her Office co-star. "What I CAN tell you it will be super cool and funny and even better. For now we are researching."
Heroes Reborn adds Orphan Black's Dylan Bruce
He'll recur on the NBC event series in a yet-to-be-revealed role.
Michael Gambon will play Winston Churchill on PBS
He'll star in Churchill's Secret, based on the book about the British prime minister's stroke that was hidden from the public in the summer of 1953.
Hulu renews Deadbeat
The Tyler Labine ghost comedy will be back for a 3rd season.
Sarah Michelle Gellar and Alyson Hannigan had a Buffy reunion
Gellar attended a birthday party Saturday for Hannigan's daughter Keeva.