Matt Bomer in 'The Last Tycoon', Victoria Rowell's New Soap and 'Lost in Oz' New in Streaming
Joe Mande's Award-Winning Comedy Special
Stand-up Premiere, Tuesday, July 25, Netflix
The former Parks and Recreation writer (and frequent Modern Family guest star) has some strong opinions on Shark Tank and Jewish summer camp.
Lost in Oz
Series Premiere, Friday, Aug. 4, Amazon
We're not in 1900 anymore. This cartoon update of L. Frank Baum's turn-of-the-century novel The Wonderful Wizard of Oz (and the 1939 Judy Garland movie) puts Dorothy Gale in skinny jeans, slaps hipster glasses on the Cowardly Lion and includes a munchkin who is taller than most humans. Still, the sweet, lesson-telling story survives. As do the flying monkeys!
The Rich and the Ruthless
Series Premiere, Friday, July 28, Urban Movie Channel
Former Young and the Restless star Victoria Rowell created this six-episode soap-within-a-soap about the first African-American–run daytime drama. Rowell plays a just-out-of-rehab actress who wants to return to her old role. Lucky for her, she's married to the showrunner (Richard Brooks). Unlucky for him, the series is about to lose its soundstage, and the last thing he needs to deal with is a diva.
Comrade Detective
Series Premiere, Friday, Aug. 4, Amazon
You might not recognize the faces of the actors (Florin Piersic Jr. and Corneliu Ulici, above) leading this bloody (and wildly successful) cop series set in Romania in the 1980s. But you've heard their voices: Channing Tatum and ­Joseph Gordon-Levitt dubbed the men's ­dialogue for the English release. Chloë Sevigny, Nick Offerman, Kim Basinger and more lend their dulcet tones to smaller roles.
The Last Tycoon
Series Premiere, Friday, July 28, Amazon
F. Scott Fitzgerald's roman à clef on 1930s Hollywood gets its first series, with Matt Bomer as producer Monroe Stahr, Kelsey Grammer as his boss Pat Brady and Lily Collins as Brady's daughter.
The Living and the Dead
Season 1, Friday, July 28, Amazon
Former Merlin lead Colin Morgan is a 1ate-19th-century psychologist who takes over the family farm before realizing it's haunted. Or, he's just going crazy. He's the shrink, not us.
Icarus
Movie Premiere, Friday, Aug. 4, Netflix
Inspired by Morgan Spurlock's award-winning doc Super Size Me, endurance cyclist Bryan Fogel decided to make a film about doping in sports by taking the drugs himself. Instead, he ended up with a front-row seat to the recent Russian doping scandal when his doctor was accused of being its ringleader.
The Incredible Jessica James
Movie Premiere, Friday, July 28, Netflix
Newly single, aspiring playwright Jessica (Jessica Williams) reluctantly agrees to go out with a recently divorced man (Chris O'Dowd) and discovers he's someone she might want to keep around in this social-media-obsessed dating hell we've created.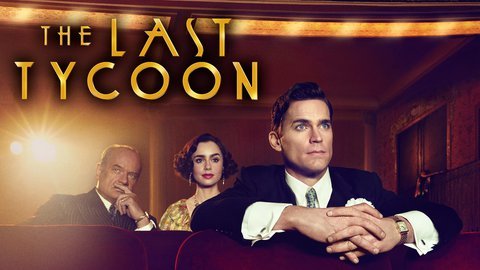 Powered by