Jon Stewart has been quietly running a program to help veterans work in TV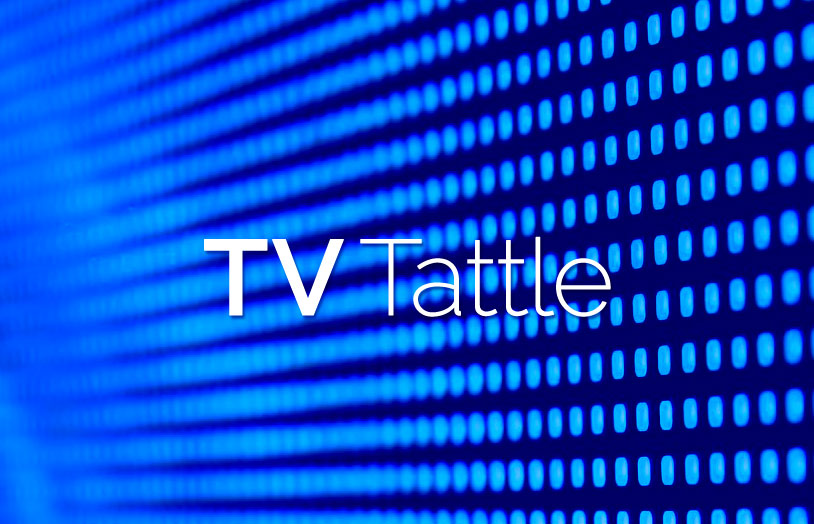 Jon Stewart has been quietly running a program to help veterans work in TV
As he prepares to retire, Stewart is now talking about his three-year-old Daily Show boot camp. "This is ready to franchise. Please steal our idea," he says. "It isn't charity. To be good in this business you have to bring in different voices from different places, and we have this wealth of experience that just wasn't being tapped."
Game of Thrones creators explain this week's iconic meeting
"Creatively it made sense to us," says David Benioff, "because we wanted it to happen. They're two of the best characters of the show. To have them come so close together this season then have them not meet felt incredibly frustrating. Also, we're on a relatively fast pace. We don't want to do a 10-year adaptation of the books, we don't want to do a nine-year adaptation. We're not going to spend four seasons in Meereen. It's time for these two to get together. It's hard to come up with a more eloquent explanation, but this just felt right." PLUS: George R.R. Martin says "the Sparrows are my version of the medieval Catholic Church, with its own fantasy twist," this week's episode doubled down on sexual assault, Game of Thrones is finally spoiling the books, and about half a dozen plots were burned through in an hour.
Josh Duggar once made an incest joke on TLC
A 17 Kids and Counting clip of Duggar joking about siblings dating surfaced in the wake of his molestation controversy.
Behind the scenes of Letterman's final show: A 21-year-old female intern wrote the final two Top 10 list entries
For weeks, longtime writer Bill Scheft has been documenting his thoughts on David Letterman's final days. In his final entry, he describes how planned-out the final Late Show broadcast was in advance, and reveals that No. 1 and No. 2 on Letterman's final Top 10 list were written by writer's intern Caroline Schaper, who probably wasn't alive when Letterman started on CBS. PLUS: Letterman gave his 1st post-retirement interview to an Indianapolis TV station, and check out the Indy 500 Letterman tribute car.
E! News aiming to be more like TMZ
According to the NY Daily News, E! is revamping its nightly newscast to take advantage of breaking news.
Report: Arrow had to scrap its "big plans" for Harley Quinn over Suicide Squad movie
According to Willa Holland, Harley Quinn was supposed to have a bigger role in future episodes, but the movie has shut down those plans.
China has a building shaped like Star Trek's USS Enterprise
Game developer NetDragon Websoft built the six-floor building to look like the Enterprise because its founder, Liu Dejian, is a huge Star Trek fan.
Twin Peaks will reuse its iconic diner
Twede's Café in North Bend, Washington is being restored for the Showtime reboot.
Max Greenfield joins American Horror Story: Hotel
Ryan Murphy promises the New Girl star's role will be "like you've never seen him."
Former X Factor contestant sues, claiming her audition was manipulated
Sally Hessnice claims producers manipulated her tryout in front of a live audience in May 2013 to make it appear like she sang poorly.
Gerard Depardieu is in talks to play the lead in France's House of Cards
He would take on a role similar to Francis Underwood in Marseilles, the French House of Cards.
Fox gave Empire stars Rolex watches as presents
Jussie Smollett says of the expensive gift: "I'm going to have it sitting there only for a momentous occasion, because I can't imagine going outside with something that expensive on my wrist unless I bring pepper spray."
Sharon Osbourne taking a 1-month break from The Talk after collapsing at her home
Osbourne is suffering from "extreme exhaustion" after returning too early after being hospitalized for pneumonia.
John Stamos on Olsen twins rejecting Fuller House: "This is not a money gig for any of us"
The "heartbroken" Stamos wrote on Facebook: "Just so you reporters know – this is not a money gig for any of us- quite the opposite – we want to give the fans what they deserve for supporting us for so many years- we all just want to have fun – do it in a classy way on netflix and have a good time- sad that a few don't share the rest of the cast's opinion – i can only wish them the best."
Remembering Anne Meara
Meara, the late legendary comedienne and mother of Ben Stiller, was a fixture on TV variety and talk shows in the '60s with husband Jerry Stiller.