What's On: Hell Breaks Loose on 'Face Off,' Freeform's 'Bold Type'
Face Off (9/8c, Syfy): A new contender emerges during this week's challenge, when the make-up mavens are given one hell of an assignment: to create demons specific to one of nine circles of Dante's Inferno, shaping each creature to reflect a different set of horns especially crafted by judge Neville Page. True hell is trying to complete these ambitious designs under the unforgiving time limit.
The Bold Type (9/8c, Freeform): As if the magazine business weren't embattled enough, along comes a slick but shallow romantic drama about three young besties rising the ranks of a glossy fashion mag called Scarlet. On first strut, the intimidating dragon-lady boss (Melora Hardin) looks cut from The Devil Wears Prada mode, but she's really just a cheerleader egging on the generic heroines to mine their relationships for a byline. Nothing too bold about that.
Rise of the Warrior Apes (9/8c, Animal Planet): Not to be confused with the latest highly anticipated Planet of the Apes release this weekend, this two-hour documentary was filmed over 20 years by researchers observing a troop of chimpanzees in Uganda that control an area three times larger than anything previously seen in the wild. The troop is led by four warriors said to rule with intimidation and terror through political alliances. Maybe this is the real-life Planet of the Apes after all.
Inside Tuesday TV: How are we already at the halfway point of the baseball season? The annual face-off between American League and National League stars takes place at the MLB All-Star Game (Fox, 8/7c) in Miami's Marlins Park. … Behind every great movie is an iconic poster. The history of the art form is explored in 24X36: A Movie About Movie Posters, a documentary premiering on the Tribeca Shortlist streaming service. … History's eight-part docu-series American Killer (10/9c) asks if Jack the Ripper might actually be H.H. Holmes, America's first known serial killer. Doing the asking: Holmes' great-great-grandson, Jeff Mudgett, a retired lawyer. … truTV's comedic investigative series Adam Ruins Everything (10/9c) returns for a second season, with host Adam Conover debunking theories about pregnancy and raising babies, including the age-old debate over breast feedings vs. formula.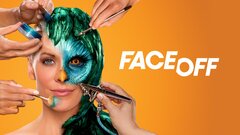 Powered by