S.E. Hinton: My Love Affair With 'Supernatural'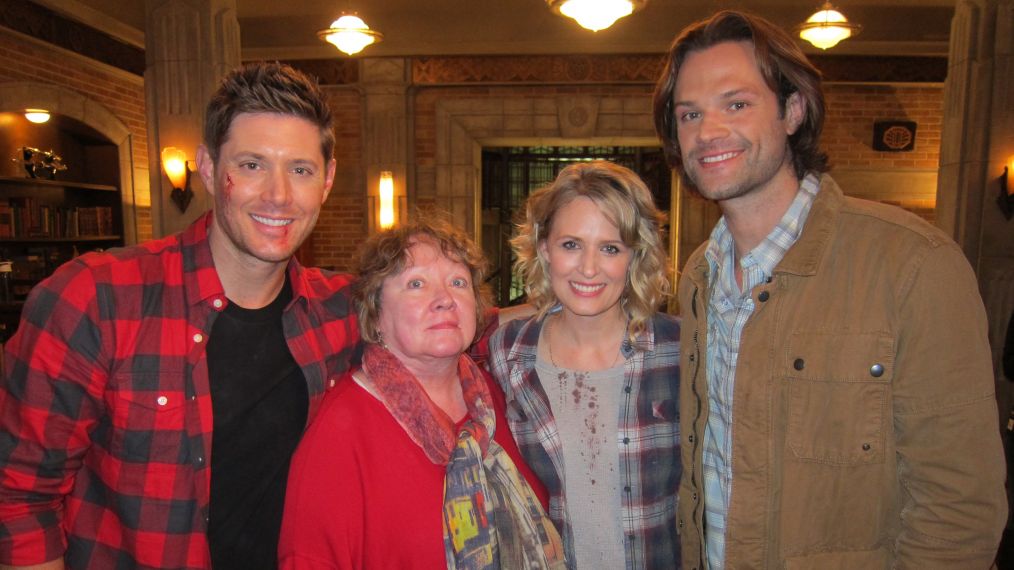 The creator behind such seminal coming-of-age novels as The Outsiders and Rumble Fish, S.E. Hinton is used to people loving her work. But the author is also a fangirl—of The CW's long-running horror show Supernatural. As Hinton made her love for the drama known, Supernatural reciprocated. Characters have made references to her books, and on an episode set in Oklahoma, where Hinton lives, Sam (Jared Padalecki) and Dean (Jensen Ackles) visited both the Curtis Motor Court motel (named after the Outsiders family) and a bar called Susie's (Hinton's first name). Hinton shares the details of her relationship with her favorite series.
I've watched Supernatural since it premiered in 2005. I've always been interested in the paranormal and have bookshelves full of urban legends and ghost stories.
I'd describe Supernatural as funny, scary and emotionally compelling. The storyline started as two brothers and their dad fighting against the bad guys—you just can't help but get involved with Sam and Dean. It's well-written and well-acted, with great production values, and it has the right mix of scary and humor. I fell in love.
Similar to The Outsiders, Supernatural is a coming-of-age story. If you look at the family dynamics, they resemble the Curtis brothers in so many ways. The dad is stern and expects a lot; the older kid tries to mediate between his father and his rebellious younger brother, who wants to go his own way. It's a show about values as well. Sam and Dean are always trying to protect those who can't protect themselves, even if they have to go up against Lucifer.
During the third season, I decided to send my first fan letter ever to executive producer Eric Kripke. I wrote the kind of letter I like to get—I praised specific things and didn't ask for anything in return. A few days later, Eric wrote back. Turns out he's an "I loved The Outsiders; it changed my life" kind of fan.
When he said, "If you ever want to visit the set…" I jumped, and I've visited every year since. Having a part on the 2011 episode "Slash Fiction" was a high point. John Showalter was directing a scene in a diner and he said, "Susie, would you like to get killed?" I replied, "I'd love to!" In the scene, Sam jumps up and waves a gun in my face and screams at me. On my third visit, I got my own Supernatural director's chair. On my last visit, the caterers made me a "Happy 50th Anniversary, Outsiders" cake. I'm treated like royalty and family at the same time.
It would be hard to pick my favorite episodes, but one of them is definitely Season 5's "The End." There's a wonderful dual performance by Jensen, where he plays his future self and his current self. I also like funny episodes, especially "Changing Channels" [also Season 5], in which Sam and Dean get sucked into an alternate reality, where they're always on a TV show. It was a wonderful spoof of television.
Could I have written about these characters? Yeah, it's right up my alley. But, thank God, Eric did it. They've got great writers, and I don't want to mess with their story. So I've never pitched an idea to the show. But I have written a few fan-fiction [pieces]!
When the show ends, I think Sam and Dean will go out in a blaze of glory because that's what the actors want. I'll have to cope when it's over, but maybe I'll go out first! And if I'm missing it, I can just get out my DVDs. —As told to Ileane Rudolph
Supernatural, Thursdays, 8/7c, The CW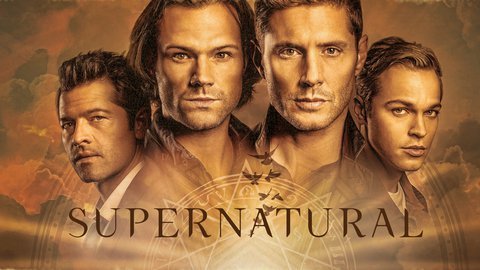 Powered by