'Young Sheldon' Doesn't Read Comic Books or Graphic Novels, But Loves Professor Proton
The Big Bang Theory's Sheldon Cooper (Jim Parsons) has a deep love for Professor Proton, car-riding games and his self-designated spot on the couch. If you've ever wondered how Sheldon developed all of his quirks, the CBS prequel comedy Young Sheldon will answer your questions. The series follows the 9-year-old (Iain Armitage) during his childhood in East Texas.
"I was shocked when I found out that Sheldon at age 9 neither reads comic books and graphic novels, nor does he wear T-shirts celebrating the characters from those things. He emulates Professor Proton by wearing a bow tie," says Parsons, who serves as an executive producer and narrates the show from adult Sheldon's point of view. "The audience gets to watch the series waiting for the origin moment with regards to Sheldon's discovery and eventual devotion to both comic books and his style of clothing."
See Also
'Big Bang Theory' star Jim Parsons narrates and executive produces the series.
The comedy begins with the boy genius about to enter high school and also focuses on his home life with his twin sister, older brother and parents. Sheldon and his football coach dad (Lance Barber), who dies when Sheldon is a teenager, "live in different worlds," executive producer Steven Molaro says. "The relationship is strained, but they make attempts at trying to understand each other." Sheldon's devout Christian mother, Mary, played on Big Bang by Laurie Metcalf, is here played by Zoe Perry, Metcalf's real-life daughter (Perry's dad is Scandal's Jeff Perry, the devious Cyrus Beene). "She is the only person we auditioned for the part," Molaro says. "She sounds and feels exactly like a young Laurie, but it's not an imitation; it's genetic."
Young Sheldon, Thursdays beginning Nov. 2, 8:30/7:30c, CBS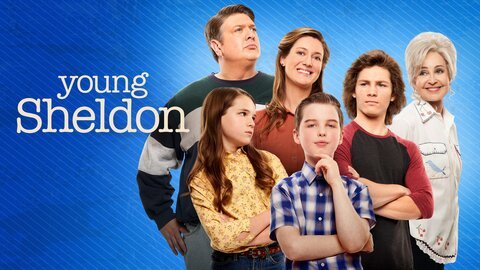 Powered by