TNT, TBS Unveil Rebranding Strategies at Turner Upfront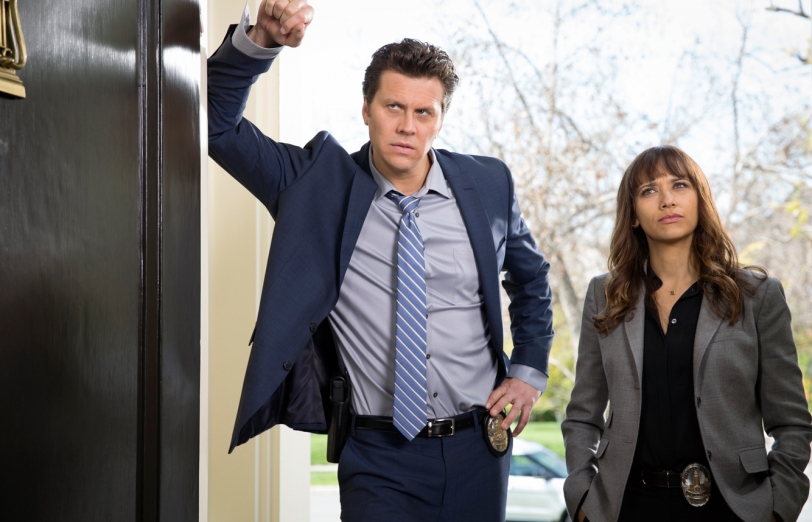 Change was the major message as Turner unveiled its new plans for its flagship networks at Madison Square Garden during Wednesday's upfront presentation. Comedy network TBS is slated to undergo a rebranding, while drama-centric TNT will increase its number of original series.
"We're on the move in a big way at TNT and TBS," said new president and chief content officer for Turner Entertainment Kevin Reilly. "We're doing a proactive makeover of these networks. We'll double the number of our original series on TBS and TNT over the next three years. And we'll sharpen the point of view and be even more adventurous in our programming choices."
Reilly's first major drama order for TNT is The Alienist, an eight-part psychological thriller from True Detective director Cary Fukunaga set in the Gilded Age of New York City.
TNT also announced the order of two new pilots. Will, from writer Craig Pearce, focuses on the "raucous" life of a young William Shakespeare, while Animal Kingdom, from executive producers John Wells and Jonathan Lisco, is a family crime drama set in a gritty surf community.
The rebranding of TBS is expected to begin by the end of 2015 and includes expansion of the original programming slate to more than 15 scripted and unscripted comedies within the next two years. The first wave of new series will kick off with the Steve Carell-produced detective comedy Angie Tribeca starring Rashida Jones later this year, followed by The Detour from former Daily Show correspondents Samantha Bee and Jason Jones, who will also star. The duo is also developing a second "issues-oriented" late night series in which Bee will host.
New pilot orders for TBS include ensemble comedy Wrecked from writers Justin and Jordan Shipley and The Group from Conan O'Brien and Greg Daniels about alien abductees. On the unscripted side, TBS will debut a relationship-based game show called Separation Anxiety.
Comedy took center stage during the presentation's "halftime show" as Triumph the Insult Comic dog took shots at sportscaster Charles Barkley and CNN anchor Wolf Blitzer. "We've got an incredible lineup of stars all struggling to stay away," Triumph said. "Wolf, I really respect that you kept your porno name after you became legit."
Billy Eichner, whose man-on-the-street game show Billy on the Street is moving to TruTV this fall, also made an appearance to share his opinion about his parent company's new initiative. "Lord knows there's nothing I love more than a rebranding!" he said. "That always works!"