8 Most Passionate Kisses on TV From the Past Decade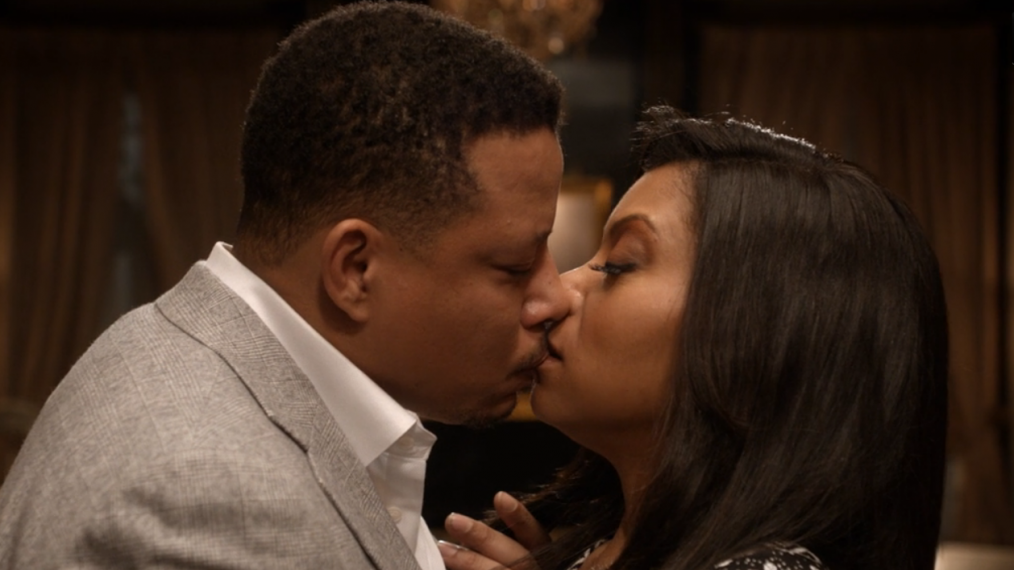 Many would say that no one can beat a Rachel and Ross, or Sam and Diane romance, but more recently produced TV shows from the past decade have executed some worthwhile onscreen passion of their own.
To celebrate International Kissing Day, we've compiled the most intense kisses to happen onscreen in the most recent decade.
1. Mindy and Danny, The Mindy Project
Mindy Lahiri, a romantic comedy fanatic, finally gets the perfect-kiss ending she's been waiting for. She gives love a second shot and climbs 104 flights of stairs to reach the top of the Empire State Building to confirm that she loves Danny back. When Danny reaches the top, he finds Mindy collapsed on the very dirty floor, and the two share a sweet kiss 1200 feet above New York.
2. Brooke and Lucas, One Tree Hill
What puts this "kiss in the rain" above all others is the roller coaster of emotions Brooke and Lucas ride. From screaming and yelling to apologizing to complimenting to declaring their love, the kiss is well deserved when Lucas says, "If you need to hear why I love you, I can go on all night," prompting their make-up kiss. The scene is wet, passionate, and all around adorable, especially knowing that they'll take care of each other through the pneumonia they caught from kissing in the rain.
3. Chuck and Blair, Gossip Girl
Between all the schemes, fights and bad timing, Chuck and Blair's relationship was a constant "will they, won't they" struggle. So during their impromptu wedding and quick "I do's", viewers couldn't help but shed a tear. Their wedding kiss is undeniably perfect and confirms that the two were meant for each other ever since the steamy moment in the limo, despite all the drama that followed.
4. Jane and Michael, Jane the Virgin
Watching telenovelas growing up, Jane knew that the most magical kiss would be accompanied by white snowfall. Although she's experienced this moment with more than one love interest on the show, nothing will ever beat the night of Jane's 21st birthday when she and Michael first kissed. Even though she initially thought Michael was a stripper, the moment they kiss was felt like a dream. But then small, white bits of the ceiling fall onto them from the bullet hole Michael accidentally shot earlier, making the moment one of the most iconic and magical of the show.
5. Karma and Amy, Faking It
Although the girls were (as the title of the show says) faking it, this kiss was convincing and genuine. As the crowd cheered and confetti fell from the sky, Karma and Amy's kiss was undoubtedly a kiss viewers wished they had experienced in high school.
6. Cookie and Lucious, Empire
With their history and hunger for success, Cookie and Lucious are undeniably toxic for each other. Yet, their chemistry is through the roof in the moment they share a kiss and then make love after Cookie confesses her fear of losing Lucious to Lou Gehrig's Disease (ALS). Their love never leads to any good, but the heat and passion is what makes their relationship so addicting.
7. Carrie and Sebastian, The Carrie Diaries
The story of Carrie Bradshaw's first kiss made every teenager filled with angst and envy. At the community pool, Sebastian and Carrie are talking about slaying aliens and dragons when he leans in to kiss her. She pushes him into the pool, which leads to splashing and then very passionate lip locking. For a first kiss, Carrie was surprisingly good at making an impression on Sebastian. As teenagehood is (at least on TV), the moment was innocent, pure, and felt full of possibilities.
8. Ian and Micky, Shameless
Ian and Mickey were never the type of couple that kissed, especially in public. But when Mickey finally accepts his sexuality, the two spark a fire in a nightclub with a deep, intense kiss. The cinematography amplifies the scene even more and sets a new precedent in passion for the show.
Do you have a favorite TV kiss from the past decade? Let us know in the comments below.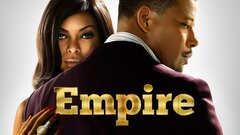 Empire
where to stream