'Veronica Mars' could return as a limited series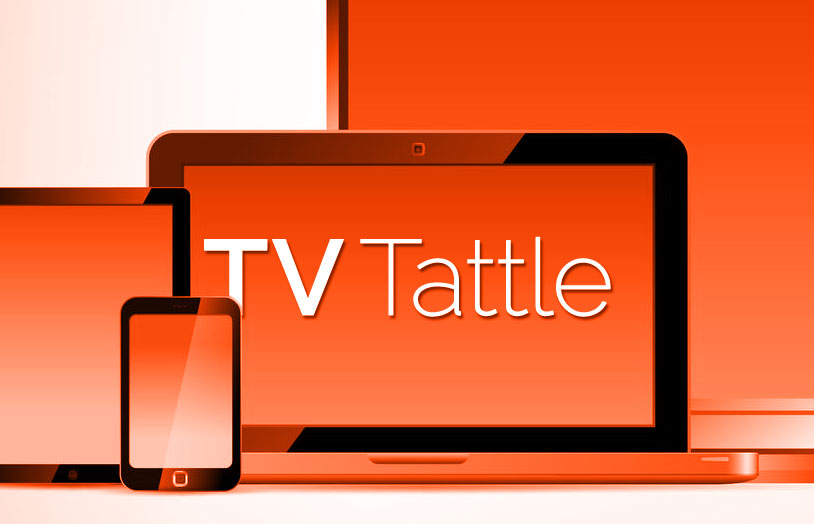 While promoting iZombie at Comic-Con, Rob Thomas revealed to TV Line he and Kristen Bell have discussed the possibility of Veronica returning for a "short-run series." Veronica Mars was revived for a movie just last year.
People reports that Stamos, one month after his DUI arrest, has checked himself into a residential program for the treatment of substance abuse. PLUS: Cat Deeley will replace Stamos for the Emmy announcement with Uzo Aduba.
The 10-episode, 30-minute sequel to The Evil Dead will kick off at 9 pm on Oct. 31 on Starz. PLUS: Watch the Ash vs. Evil Dead trailer.
"You will see more Nina," the actress said at Comic-Con. "I'll be back. More mean and less dead."
The singer claims she wasn't sufficiently paid for "I Don't Want to Wait."
Sen. Kirsten Gillibrand of New York says Cosby, who received the honor from President George W. Bush in 2005, should be stripped of the medal. PLUS: Obama officials will have to respond if an anti-Cosby White House petition reaches 100,000 signatures.
Says Harmon: "We wait a little bit, let (the cast) explore their awesome careers, and then we get together for an incredible movie."
"I think she thought it through in her head," Turner said at Comic-Con. "She could have fought back if she wanted to. But she didn't." PLUS: GoT stars predict their fates.
Grant was grilled about being arrested for being with a prostitute, resulting in Leno overtaking Letterman in the late-night wars.
A male housemate allegedly wiped his on a female housemate.
Amid a report that she's feuding with Maria Menounos, Rancic tells People: "I brought up the idea to leave three years ago, but E! News kept extending me because they wanted me to stay."
Check out the History series' Comic-Con trailer.
The BBC America series also released a blooper reel at Comic-Con, plus telenovela and sitcom spoofs.

Agent Carter to reveal Jarvis' wife
Peggy will also get one or more new love interests in Season 2.
As Michelle Jaworski learned, "there's a whole bunch of white dudes" in the early years of Stewart's tenure.
The former Bravo reality star says Queer Eye did make a difference among straight and gay people.
From Bob's Burgers to Game of Thrones to Drunk History.
The additions of Ian McShane and Katie Holmes hasn't resulted in significant changes. PLUS: Why doesn't Ray have True Detective-like devotion?
The FX series, says Hank Stuever, "is scary without being particularly terrifying, with gore that is expertly attuned to Halloween-industry standards. You could call it predictable, but The Strain's strongest selling point might be its reluctance to encourage broader thoughts about apocalypse, the way AMC's The Walking Dead does with zombies. The fun here comes without that extra layer of philosophical fanaticism." PLUS: Guillermo del Toro directed a special prologue for Season 2.
Dwayne Johnson's HBO comedy is more than a dumb show — it's realistic. PLUS: NFL is surveying fans about Ballers.
The pilot based on Phillip K. Dick's novel tells an alternative history of the '60s, with the allies losing World War II. PLUS: EW is streaming the first two episodes.
See the trailer for USA's Colony
Colony's Comic-Con panel had the feel of a Lost reunion, with Josh Holloway and Carlton Cuse on stage and Nestor Carbonell in the audience in disguise. PLUS: Carl Weathers and Kathy Baker will be among Colony's many guest-stars.
The E! show can be filed under "things you never needed to know about Brody Jenner."
Exec producer Michelle Ashford says: "There's so much opportunity on TV for pyrotechnics and big stuff to happen and I understand the appeal of that, but I would say there is room for stories that reflect how we live our lives even now and the decisions that we're faced with and the dilemmas of love and marriage and family and children. I think it's good to balance it out. We don't have heists or crimes or other worldly things like dragons, we just have humans, but I think those stories are worth telling. These are the stories that most reflect how we live and that can be pretty fascinating so give it a shot." PLUS: Season 3 is chock full of children, and Season 3 finally returns to focusing on the biggest events of Masters and Johnson's career.
The Andy Samberg-Kit Harington HBO tennis mockumentary expertly pokes fun all the sports documentary cliches, especially the ones from ESPN's 30 for 30. PLUS: It's a bright and breezy 42 minutes, it doesn't take long to run out of gas, it only has five minutes of jokes to tell, and Samberg talks about conceiving the film.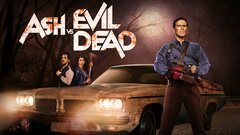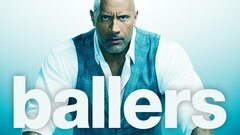 Ballers
where to stream