The CW Picks Up Arrow/Flash Spin-off; Two More Dramas
The CW's much-anticipated Arrow/The Flash spinoff has a title: DC's Legends of Tomorrow (and yes, that does sound a bit like Marvel's Agents of S.H.I.E.L.D., doesn't it? At least "Tomorrow" isn't abbreviated).
Legends of Tomorrow is one of three drama pickups at the CW, which had a busy Thursday. (Also new: Julie Plec's Cordon and the hour-long romantic comedy Crazy Ex-Girlfriend.) The netlet also canceled, to no surprise, Hart of Dixie and newcomer The Messengers.
As for Legends of Tomorrow, the new series stars Arthur Davill as "time-traveling rogue" Rip Hunter, who assembles a team of heroes and villains to stop a force putting the planet–and all of time itself–in danger. Victor Garber (Firestorm), Brandon Routh (The Atom), Caity Lotz, Ciarra Renee (Hawkgirl), Franz Drameh (Jay Jackson), Dominic Purcell (Heat Wave) and Wentworth Miller (Captain Cold) star.
The new show represents the fourth DC series from super producer Greg Berlanti, who is behind The CW's Arrow and Flash, and now CBS' Supergirl as well. He's exec producing this with longtime partners Marc Guggenheim, Andrew Kreisberg and Sarah Schechter.
The CW won't announce its 2015-2016 schedule until next Thursday, but it's probably safe to assume Legends of Tomorrow will serve as a "bridge" program while Arrow and The Flash are on hiatus.
As for Cordon, the thriller takes place in Atlanta, where a deadly epidemic is unleashed. An urban quarantine means people on the inside must fight for their lives. Based on a Danish format, the show comes from The Vampire Diaries and The Originals executive producer Plec.
According to the show description, "Trying to keep the peace on the streets is police officer Lex Carnahan, who has quickly risen through the ranks of the Atlanta PD. But Lex's job becomes even harder when he learns that his longtime girlfriend, Jana, and his best friend and fellow officer Jake, are trapped within the cordoned area. Also quarantined in viral ground zero is 17 year-old Teresa, who is eight months pregnant and now separated from her boyfriend on the other side; Katie Frank, an elementary school teacher now placed on lockdown with her entire class, including her young son; and CDC researcher Dr. Victor Cannerts, the doctor who initially made the controversial call to quarantine the area and is now racing to find a cure for the virus. On the outside, Dr. Sabine Lommers is leading the government efforts to contain the outbreak, and has asked for Lex's help in enforcing the cordon – which grows increasingly difficult as the public trust deteriorates. And the public has reason to be wary, as journalist Leo begins unraveling a conspiracy, finding that something doesn't add up in the official story being told."
David Gyasi (Interstellar), Christina Moses (Starship: Apocalypse), Chris Wood (The Vampire Diaries), Kristen Gutoskie (Beaver Falls), Claudia Black (The Originals), George Young (Casualty), Hanna Mangan Lawrence (Spartacus: War of the Damned) and Trevor St. John (One Life to Live) star. Plec executive produces with David Nutter (The Flash), who directed the pilot.
As for Crazy Ex-Girlfriend, the show stars Rachel Bloom (Robot Chicken) as Rebecca Bloom, a successful–and possibly crazy–young woman who gives up her law firm and Manhattan apartment to look for love in West Covina, Calif.
Bloom is executive producer with Aline Brosh McKenna and Marc Webb.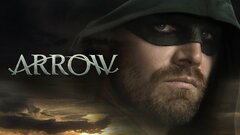 Arrow
where to stream
Powered by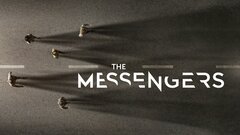 Powered by