Discovery Channel to Launch New Series Catching Monsters
Catching an Atlantic Bluefin Tuna—which can grow to the size of a small car—isn't an easy feat. The pursuit to catch the elusive massive fish is the subject of Discovery Channel's latest series, Catching Monsters.
The show, which premieres on Friday, June 5 at 10/9c, follows a group of fishermen who spend six weeks looking to make a fortune by finding the massive fish.
The Bluefin Tuna measures up to 15 feet long, swim 40 miles per hour and weigh 1,500 pounds. Some are worth more than $10,000 and can only be caught after hours of battle.
Fishermen are allowed only one Bluefin Tuna capture per season, in order to avoid over-fishing.
Twofour America produces the show for Discovery. Catching Monsters joins a lineup that includes one of Discovery's signature series, Deadliest Catch, which follows the lives of Alaskan crab fisherman.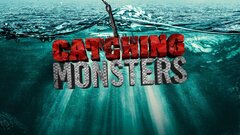 Powered by