Ratings Watch: 20/20, Grey's Anatomy Surge with Huge Episodes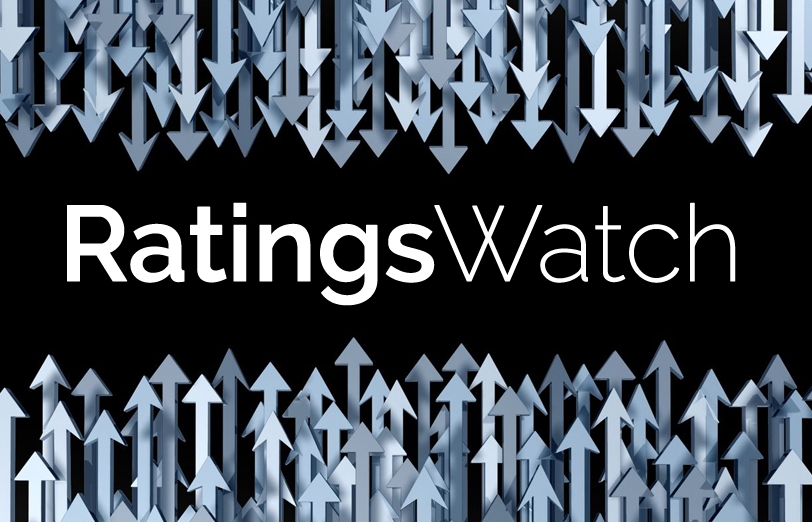 Diane Sawyer's 20/20: Bruce Jenner –The Interview (already a ratings smash) continues to impress, winning the week ending last Sunday in total viewers (a rarity for newsmagazines).
After three days of playback via DVR and VOD, the 2-hour special gained another 3.6 million viewers, adding up to 20.7 million. The interview also moved up to a 6.8 rating among adults 18-49 (from a 5.2 rating in live+same day) and a whopping 8.3 rating (up from 6.5 in live+same day) in the key news demographic of adults 25-54.
According to ABC, the 20/20 edition is now TV's highest-ever rated newsmagazine telecast among adults 18-49 and adults 25-54 since Nielsen began reporting live+3 ratings in January 2007.
It was a good week for ABC. The April 24 episode of Grey's Anatomy, featuring the surprise death of Derek (Patrick Dempsey), jumped up to 12.8 million viewers in live+3–its biggest audience since October 2013. The show also lifted to a 4.2 rating among adults 18-49, its highest young adult number since the season premiere on September 25.
Here is the top 25 total viewer ranker for the week ending April 26, 2015.
RANK

SHOW & NETWORK

LIVE+3
DAYS
DVR/VOD

WATCHED
LIVE/
SAME
DAY

1

20/20 ABC

20.7

17.1

2

The Big Bang Theory CBS

18.6

14.6

3

Dancing with the Stars ABC

14.8

13.4

4

Blue Bloods CBS
Scorpion CBS

13.9
13.9

10
10.7

6

Criminal Minds CBS

13

10.1

7

Grey's Anatomy ABC

12.8

9.5

8

The Voice (Tuesday) NBC

12.4

11.2

9

Modern Family ABC

12.3

8.9

10

The Voice (Monday) NBC

12.2

10.6

11

Madam Secretary CBS
NCIS: Los Angeles CBS

12

10.5
8.8

13

Survivor CBS

11.9

10.2

14

Castle ABC

11.5

8.3

15

The Blacklist NBC

11.4

7.5

16

Scandal ABC

10.9

7.8

17

Hawai'i Five-0 CBS

10.8

8.4

18

60 Minutes CBS
Elementary CBS
Mom CBS

10.7
10.7
10.7

10.4
7.7
9

21

NCIS CBS

10.6

10.2

22

CSI: Cyber (Tuesday) CBS
The Odd Couple CBS
The Good Wife CBS

10.5
10.5
10.5

8.4
9.4
8.7

25

NCIS: New Orleans CBS

10.4

10
Total viewers; in millions