Comic-Con Fandemonium! TV Takes Over at Ultimate Pop-Culture Festival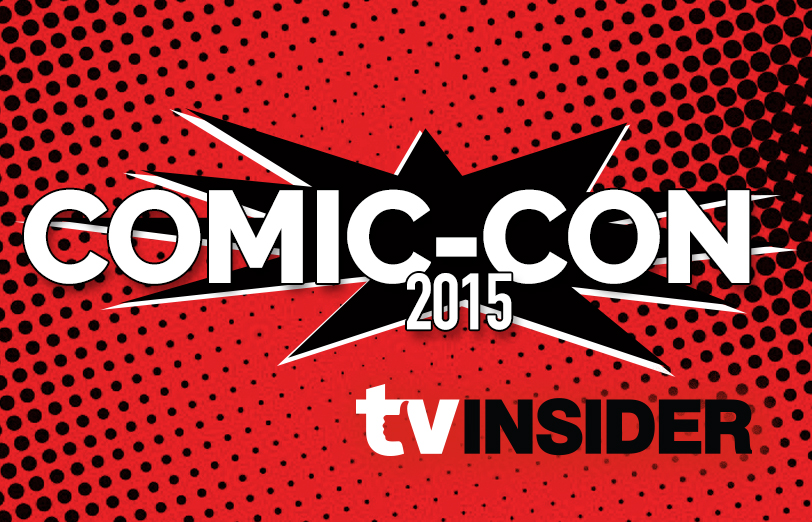 It's not easy for TV fans at Comic-Con. You've got nearly 80 show panels—that is, screenings followed by Q&As with the stars and producers—spread over four days (July 9–12), and you're battling more than 130,000 attendees in the cavernous San Diego Convention Center. All so you can wait in line for a slew of established hits like The Walking Dead, Grimm, Outlander, Game of Thrones or Marvel's Agents of S.H.I.E.L.D. or hope to be an early adopter of newbies such as CBS's Limitless, Fox's Minority Report, The CW's Containment, AMC's Fear the Walking Dead, Cinemax's Outcast or NBC's Blindspot.
"I'm just happy to be a part of it and see such enthusiasm [from the] fans," says Lost alum Josh Holloway, who is returning with Colony, an upcoming USA Network sci-fi series about an occupied Los Angeles. "That's why you go to Comic-Con, to see, 'Oh s–t, people care!'"
Those who care to maximize their time and want a high celebrity quotient will find a few supersize panels on tap this year. Thanks to overlapping cocreators Ryan Murphy and Brad Falchuk, the casts of FX's American Horror Story (including Kathy Bates, Angela Bassett and Sarah Paulson) and Fox's fall drama Scream Queens (with Jamie Lee Curtis and Lea Michele) will share the same stage. (Further thrills can be had nearby on Fox's customized Scream Queens Mega Scream Drop amusement ride, which has a 120-foot drop.) Seth MacFarlane gets to sit in one place for much longer than usual when his animated shows—Family Guy, American Dad and new Fox toon Bordertown—are combined into one irreverent block.
Similarly, Warner Bros. TV and DC Entertainment's "Super Hero Saturday Night" unites The CW's Arrow, The Flash and DC's Legends of Tomorrow, Fox's Gotham and CBS's Supergirl for a three-hour spectacle. "The whole atmosphere is a celebration," says Flash star Grant Gustin. "We're a part of this one universe, the DC universe, which is cool. It's one big family. It just makes it more fun, and it takes a little bit of the pressure off."
But at animation panels—like those for Archer, Bob's Burgers, The Simpsons, Teen Titans Go! and Teenage Mutant Ninja Turtles—the pressure is on in a way unique to the medium. Stars from live-action shows aren't expected to "perform," but voice actors typically are. And according to Greg Cipes, who voices both Beast Boy on Cartoon Network's Titans and Michelangelo on Nickelodeon's TMNT, that's just fine. "People are like, 'Do the voice of Beast Boy!' and it's my favorite thing in the world to do," says Cipes, who will also be singing a few Titans tunes this time around with castmate Khary Payton (Cyborg). "I'm going to be playing guitar, and Scott Menville, [who voices] Robin, is going to play bass. It'll be fun."
Some performers, though, aren't as loose as Cipes in front of an audience. And that's when it falls to a moderator like director Kevin Smith, a Comic-Con vet, to massage the proceedings accordingly. This year, Smith will be presiding over three panels: his now-classic one-man show as well as presentations for MTV's Teen Wolf and the new animated film Scooby-Doo! and KISS: Rock and Roll Mystery. "If [the panelists] are giving short, non-introspective answers, you have fun with them until they relax," says Smith, who also voices a small role on the Scooby DVD, which teams the Mystery Inc. gang with the flamboyant classic rock quartet. "It's a warm crowd, man. You've just got to trust that they're there for you."
Wesley Snipes, who will be promoting NBC's upcoming action-thriller The Player, felt that Comic-Con love when he first returned to the event, after three years in prison for tax evasion, for 2014's The Expendables 3. "It was so welcoming, so supportive," says Snipes of the fan reaction he received. "[It was] like, 'Wes, what happened to you was wrong and now we're glad you're back. Just keep it going.'"
And that's what you do when it's July in San Diego.
For news and behind-the-scenes photos from Comic-Con International, follow us on Facebook, Twitter and Instagram: @TVInsider