What Episodes Are Airing During Syfy's 2017 4th of July 'Twilight Zone' Marathon?
If you're looking to at least temporarily escape into a world that's even stranger than our own real one seems to be lately, Syfy has what you need—the return of its annual 4th of July Twilight Zone marathon.
For many years now, on New Year's Eve and Independence Day, Syfy has been airing marathons of episodes from Rod Serling's classic 1959-64 sci-fi anthology series. The runtime of the marathons tends to vary depending upon the days of the week on which the holidays fall. In the case of Syfy's 2017 4th of July marathon, you can watch The Twilight Zone nonstop for 29 hours, from July 4 at midnight ET to July 5 at 5am ET.
What also tends to vary are the Twilight Zone episodes that are aired during each marathon. You can always count on classics like "Nightmare at 20,000 Feet," "Time Enough at Last" and "To Serve Man" to be on at some point during prime viewing hours, and this 4th of July is no exception.
Beyond such classics, there's a nice mix of other episodes this year, including some lesser-seen installments (or, at least ones that I don't remember seeing much during past marathons) and a few of the hourlong episodes. A Syfy contact told me that the goal with the scheduling of this year's event was "curating strong episodes across the marathon," and, from the list below, you can see that is the case.
That being said, you can't please everyone. So it's likely some of your favorite episodes may not be on this year. If that's the case, let us know in the comments below! What episodes do you wish Syfy was showing? Which Twilight Zone episodes, whether they are airing or not, are your favorites?
Syfy 2017 4th of July Twilight Zone Marathon Episode Schedule (All Times ET/PT)
Tuesday, July 4
12am: Hocus Pocus & Frisby
12:30am: The Fugitive
1am: The Gift
1:30am: Black Leather Jackets
2am: The Long Morrow
2:30am: Once Upon a Time
3am: The Incredible World of Horace Ford
4am: Ninety Years Without Slumbering
4:30am: Passage on the Lady Anne
5:30am: Cavender Is Coming
6am: On Thursday We Leave for Home
7am: Ring-a-Ding Girl
7:30am: The Prime Mover
8am: Steel
8:30am: The Last Night of a Jockey
9am: The Howling Man
9:30am: Escape Clause
10am: Person or Persons Unknown
10:30am: The Trade-Ins
11am: A Short Drink From a Certain Fountain
11:30am: Of Late I Think of Cliffordville
12:30pm: I Am the Night, Color Me Black
1pm: The Last Rites of Jeff Myrtlebank
1:30pm: The Bewitchin' Pool
2pm: Young Man's Fancy
2:30pm: The Grave
3pm: Nothing in the Dark
3:30pm: The Monsters Are Due on Maple Street
4pm: Eye of the Beholder
4:30pm: Five Characters in Search of an Exit
5pm: Long Distance Call
5:30pm: I Sing the Body Electric
6pm: Probe 7: Over & Out
6:30pm: Four O'Clock
7pm: The 7th Is Made Up of Phantoms
7:30pm: The Shelter
8pm: Nightmare at 20,000 Feet
8:30pm: Will the Real Martian Please Stand Up?
9pm: To Serve Man
9:30pm: A Kind of Stopwatch
10pm: Time Enough at Last
10:30pm: A Penny for Your Thoughts
11pm: Stopover in a Quiet Town
11:30pm: Living Doll
Wednesday, July 5
12am: The Dummy
12:30am: The After Hours
1am: The New Exhibit
2am: I Shot an Arrow Into the Air
2:30am: A Stop at Willoughby
3am: A World of His Own
3:30am: The Bard
4:30am: You Drive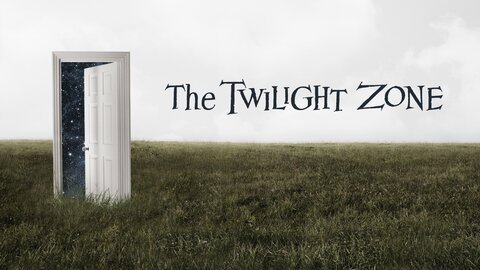 Powered by