NBC will Try the Binge-Watching Model on David Duchovny's 'Aquarius' NBC will try the binge-watching model on David Duchovny's Aquarius
All 13 episodes of the Charles Manson-themed thriller will be posted on the web and other platforms immediately after the show's two-hour NBC premiere on May 28.
Ellen is producing a Green Eggs and Ham animated series for Netflix
Netflix announced the deal for the show, Dr. Seuss-style.
Full House is also getting an unauthorized off-Broadway musical parody
Full House! The Musical! is from the creators of the Saved by the Bell musical.
Syfy cancels Helix after 2 seasons
The Ronald D. Moore-produced sci-fi thriller starring Billy Campbell ended two weeks ago.
Game of Thrones is hurting itself by being prudish with penises
The HBO drama's squeamishness when it comes to penises has hurt the storytelling, says Melissa Leon. "The show's makers keep refusing to depict full-frontal male nudity even in scenes where it plays a direct role in the plot," she says. "In the context of Game of Thrones and its otherwise unflinching gaze on sex and brutality, this is worse than ridiculous. It's distracting for viewers."
The Following's James Purefoy joins Sundance's Hap and Leonard
He'll co-star opposite Michael Kenneth Williams in the drama, playing a Vietnam draft dodger who's friends with a black openly gay vet played by Williams.
What it's like playing Don Draper's assertive Mad Men secretary
Stephanie Drake thinks Meredith could be the next Joan or Peggy. "She has a special relationship with Don and feels like she can speak to him that way," she says. "I don't think she can speak to anyone else like that."
It's a Mad About You reunion!
Helen Hunt reunited with Paul Reiser Tuesday night at the premiere of her new movie Ride.
See Taryn Manning in Lifetime's Cleveland Abduction film
Manning plays one of the Michelle Knight the oldest and first of three women kidnapped by Ariel Castro.
Why CBS' The Briefcase is almost like a real-life Hunger Games
The reality show emotionally manipulating poor people is an exercise in poor taste.
SNL-ers express appreciation for Amy Poehler
Bobby Moynihan says he wouldn't be on SNL if it weren't for Poehler, while Colin Jost says she's give him tons of advice.
David Duchovny: The X-Files revival will be "like a 6-hour movie"
The original plan, he says, was to revisit the franchise on the big screen every four to five years.
Larry Wilmore's Nightly Show is settling into a groove
It took some time for the show to find a rhythm because it had to wait for the "Colbert Report" to move out of its studio a month before "The Nightly Show's" launch.
Ryan Phillippe: I may star in a Marvel Netflix TV series
"Marvel is interested in talking about Netflix, a series possibly," Phillippe tells Howard Stern, adding: "The 'Daredevil series is great, right?"
Penny Dreadful inspires a goth fashion line
Hot Topic's collection includes minidresses and tank tops, but not floor-length vampire gowns.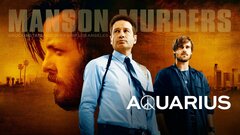 Powered by