My Obsessions: Chicago P.D.'s Jon Seda
Jon Seda, who plays Antonio Dawson on Chicago P.D. and Chicago Fire, shares his television habits and favorites.
The device I watch on:
My iPhone or iPad.
The only news show that matters:
I love watching HLN. The anchors have great chemistry and cover everything.
I hate-watch:
The Maury Povich Show. I want to know who's that baby's daddy!
What I eat while watching:
Popcorn
The show I miss most:
The Honeymooners, because there's nothing funnier than watching Ralph trying to get himself out of trouble with his wife.
My guilty pleasure:
Shark Tank. It's so unpredictable. Dreams are made and crushed!
My celebrity crushx:
Susan Sarandon, because she's beautiful!
Chicago P.D., Wednesdays,10/9c, NBC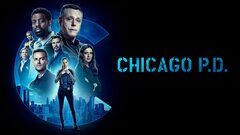 Powered by