'American Horror Story' Clowns Around at Comic-Con
There's gonna be something even scarier than the line for Hall H—or that smell in the San Diego Convention Center—at Comic-Con this week! To promote the October 6 DVD and Blu-ray release of American Horror Story: Freak Show, Fox Home Entertainment is set to unleash our worst nightmare when a costumed Twisty the Clown (played by John Carroll Lynch on the show) takes to the convention floor and surrounding areas. That's right, the killer with the messed up mask and traumatizing trailer in the woods will be wandering around to snap pics with daring attendees (who are then encouraged to Instagram and tweet them out with #AmericanHorrorStory.) In addition, there will be wanted posters hanging around San Diego bearing the madman's mug and a phone number fans can call for an added scare, as well as a Twisty mask giveway at the Twentieth Century Fox booth #4229 (while supplies last). Because what everyone needs is that thing haunting their waking hours as well.
[jwplatform o7klNLV6-J0km5hnF]
The DVD and Blu-ray set will feature every episode from Jessica Lange's final season, as well as a handful of extras tailor-made for AHS aficionados, including a look at how production built Fraulein Elsa's Cabinet of Curiosities on location in New Orleans, footage from the season-premiere event and a segment on the wildly unique performers who appeared on the FX series. So save your pennies, kids. You'll be wanting this one for your Halloween screenings, trust us.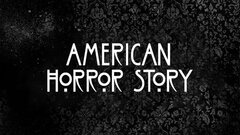 Powered by