Ratings Watch: NCIS, Big Bang Theory Battle For First; ACM Awards Sees Big Gains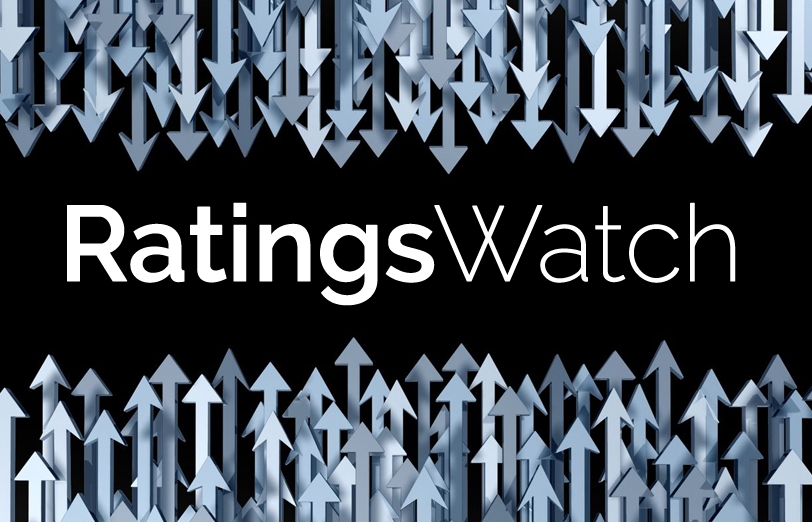 In a rare first-place tie, CBS' NCIS and The Big Bang Theory were the most-watched shows for the week ending April 19, after three days worth of DVR and VOD use.
In live numbers, CBS' annual presentation of the Academy of Country Music Awards was the top-rated program of the week, at 16 million viewers. But live events like the ACM awards rarely receive much lift in the days that follow, while NCIS and The Big Bang Theory jumped enough that both ended up at 18.7 million, surpassing the awards shows.
Nonetheless, the 50th anniversary of the ACM Awards was still a huge event this year, adding more than 2 million viewers vs. last year's telecast (14.7 million).
In other ratings news:
The Voice still packs a punch. The singing competition remains the No. 1 show of Monday night in every key demographic.
ABC's The Goldbergs is a true sophomore sensation. The comedy is up 23% among adults 18-49 vs. its performance on Tuesdays at 9/8c last season.
Here is the top 25 ranker, including three days' worth of DVR and VOD usage, for the week ending April 19, 2015.
RANK

SHOW & NETWORK

LIVE+3
DAYS
DVR/VOD

WATCHED
LIVE/
SAME
DAY

1

NCIS CBS
The Big Bang Theory CBS

18.7
18.7

15.8
14.8

3

Academy of Country Music Awards CBS

16.8

16

4

NCIS: New Orleans CBS

16.4

14.4

5

Dancing with the Stars ABC

15.5

13.9

6

Criminal Minds CBS

13.3

10.4

7

Scorpion CBS

12.8

9.5

8

The Voice (Monday) NBC

12.7

11

9

The Voice (Tuesday) NBC

12

10.7

10

NCIS: Los Angeles CBS

11.9

9.4

11

Survivor CBS

11.5

9.6

12

Person of Interest CBS

11.4

9.2

13

Scandal ABC

11.2

7.9

14

Mom CBS

11.1

9.6

15

The Odd Couple CBS

10.7

9.6

16

CSI: Cyber CBS

10.6

9.6

17

Elementary CBS

10.4

7.6

18

60 Minutes CBS

10.3

10

19

Grey's Anatomy ABC

10

7.6

20

The Big Bang Theory (9:30pm) CBS

9.1

8.6

21

American Idol (Wednesday) Fox

9

7.6

22

Mike & Molly CBS

8.9

7.5

23

Game of Thrones HBO

8.8

6.8

24

The Middle ABC

8.7

7.5

25

The Goldbergs ABC

8.5

6.9
Total viewers; in millions