What's Worth Watching: PBS Gets Dance (Ballet) Fever
American Masters — American Ballet Theatre: A History (Friday, May 15, 9/8c, PBS)
So you think you like dance? You may never have seen ballet presented in such exquisite detail as in American Masters' tribute to the acclaimed American Ballet Theatre in its 75th year. Director Ric Burns teams with fellow Emmy-winning cinematographer Buddy Squires to capture poetry in motion, using special cameras to record some of the company's premiere dancers (including Misty Copeland, Gillian Murphy, Marcelo Gomes, and Hee Seo) in slow-motion sequences that illustrate the exacting technique that has enraptured audiences for decades. Burns has been working on this film since 2006, traveling with ABT to document live performances in Paris and Havana as well as grueling rehearsals in their New York City studio. You didn't think this kind of elegance happens by accident?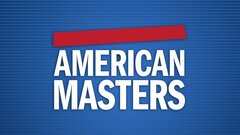 Powered by