The 'Big Bang Theory' Cast Shares Their Comic-Con Memories
Comic-Con 2015 is almost here as the world of pop culture is set to descend into San Diego, Calif., for a four-day celebration beginning July 9. For many new television shows, Comic-Con is often a make or break experience as lucky attendees get a chance to view the world premiere of a pilot or participate in a panel discussion with their favorite casts.
In the summer of 2008, CBS freshman comedy The Big Bang Theory was coming off its first season to average ratings and a lukewarm reception by critics. But the actors and producers made their inaugural pilgrimage to Comic-Con and came face to face with their audience for the first time. Since then, the series has become one of the most successful sitcoms of all time and a genuine worldwide phenomenon. We spoke to the cast about their first nerve-wracking experience and what it's really like to attend the popular fan convention.
Kaley Cuoco-Sweeting (Penny)
The first Comic-Con that we ever went to, none of us knew what we were getting ourselves into. I hadn't even heard of it! We'd even been warned, "I don't know if they're going to be really accepting of this show." We took the train and we all came in together, so excited.
Johnny Galecki (Leonard Hofstadter)
I looked at the schedule we were up against and our panel was slotted with true sci-fi shows like Battlestar Galactica. And I remember saying to [co-creator] Chuck [Lorre] on the train on the way there, "Chuck, how big is the theater that we're in because look at these other shows. We're a comedy, what are we doing? Nobody's going to show up and they're going to run us out of town!" So he got on the phone and tried to get us into a smaller theater, but we couldn't get in.
Cuoco-Sweeting
He didn't want us to be upset about it; he was worried about our feelings.
Galecki
But when we got there, there were hundreds of people turned down because the room was just packed. That first one blew all our minds.
Jim Parsons (Sheldon Cooper)
The panel has always been my favorite part because you can see all those people that come, obviously not just for our show, but the convention in general. You can really take it in and it is the most fans that we will ever connect with at one time.
Galecki
It's a great environment. I've never seen 100,000 people together and not feel an ounce of hostility. Generally in those groups, whether it's a sports venue or a rock concert, you feel like at some point, you're going to see a fist thrown here or there. But these are people that just share their passion and I love it there. It's a lot of fun.
Parsons
There can be a feeling of a lack of structure at Comic-Con because of the crowds and because it is so much stimulus. It is physical chaos. Who needs drugs, just walk around the convention floor!
Mayim Bialik (Amy Farrah Fowler; joined the cast as a series regular in Season 4)
It's not a TV convention, and I think that's what's so special. We're the show about people who go to Comic-Con. It's so meta. It's kind of funny and flattering to be welcomed into that community of people who are elite in the comic book genres, and we're the exception. We're a bunch of actors who are literally playing characters like those people, so it's very postmodern.
Galecki
I think Comic-Con is especially wonderful for our writers. They get the kudos they deserve and they get to see firsthand how the show affects people.
Cuoco-Sweeting
I think I still have video of that first panel on my computer somewhere, it was just so special. I remember even coming back on the train with Jim and Simon [Helberg] and we were eating cookies and having a ball. Train cookies. It was a great memory.
The Big Bang Theory returns to Comic Con this year with the Inside The Big Bang Theory Writer's Room panel on Friday, July 10 at 10:00am in Ballroom 20 of the San Diego Convention Center.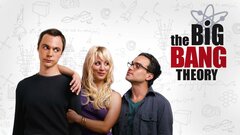 Powered by