HBO's Tales of the Grim Sleeper
Nick Broomfield's Tales of the Grim Sleeper, with its chronicle of a stealthy serial killer prowling the streets of an unsuspecting big city, sounds like a riveting setup for an episode of Law & Order or Criminal Minds. Yet the story is as real—and harrowing—as another recent true-crime investigation, the buzzed-about series The Jinx.
For more than 20 years, a killer prowled the crack- and crime-strewn streets of South Central Los Angeles, enticing women with drugs and money into his backyard RV and taking their photographs. He then brutally murdered at least 10 of them, according to police, and tossed their bodies in dumpsters and alleyways.
The LAPD has charged a man named Lonnie Franklin with the so-called Grim Sleeper murders. But they suspect he killed dozens of other women, many of them prostitutes, who disappeared or were found dead within blocks of his South Central LA home from 1985 to the late 2000s. A married father of one who was well known in the community, Franklin has entered a plea of not guilty to the charges. His trial begins in June.
The most shocking aspect of Broomfield's new documentary, which premieres on HBO Monday, April 27 at 9 p.m., isn't just the grisly nature and possible scale of the crimes. It's that police suspected for years that a predator was stalking the streets of this impoverished neighborhood and slaying women there, yet failed to inform its residents about what was happening.
That's the part of the story that most intrigued Broomfield. Tales of the Grim Sleeper may seem to be riding the same wave of true crime stories as HBO's The Jinx and the Serial podcast phenomenon. But Tales of the Grim Sleeper spins in a different direction than those whodunnit investigations and instead looks at the culpability of police and prosecutors turning a blind eye to a killing spree taking place in a poor black neighborhood. The film shows how race and class can tip the scales of justice in dramatically disproportionate ways.
"It really is a story of two cities with two different justice systems and two different life expectations," Broomfield tells TV Insider. "The LAPD really sees themselves as having very different roles in different parts of the city. They protect and serve the rest of the city in a different way from South Central, where there's very little crime-detecting happening. They're not really looking after those people very much."
Indeed, it wasn't a painstaking police investigation that brought the Grim Sleeper to justice. Instead, Franklin, who worked for the city's sanitation department, was finally nabbed when a random DNA match—from a police program looking into unsolved crimes— linked him to a possible 20 killings.
Broomfield and others point out that the story of a poor, disenfranchised community and the inequities of the criminal justice system have echoes in the recent national debate over high-profile police killings of unarmed black men, with protests and racial unrest roiling places like Ferguson, Missouri.
"I didn't go into this film thinking that it would be an insight into the racial division in this country. That was not at all what I expected," Broomfield says. "I thought it would be more of a crime piece within Los Angeles that was probably a story about police incompetence and that kind of thing. I didn't realize that it would go as deep as it did."
While the film delves into the true-crime particulars of the Grim Sleeper case—and uncovers the stories of several women who were assaulted by Franklin and lived to tell about it—Broomfield acknowledges that he was probably more intrigued by the film's socio-political components.
One of the great tragedies of the story, Broomfield says, is the way that a whole community has been disenfranchised from having a voice. That's not for lack of effort. Broomfield captures activists like Margaret Prescod, who was part of a community group that tried to draw attention to the disappearances and murders of young women from South Central. They had long suspected that a serial killer had been operating in the neighborhood, but they say their concerns were rebuffed for years by City Hall.
"They don't have a political infrastructure that enables them to exert any influence," says Broomfield. "If there was political power there, then I'm sure the situation would be very different."
Broomfield brings his camera into the neighborhood to talk to people who knew Lonnie and stitches together a story of Franklin's alleged crimes and modus operandi. Although he was regarded as a bit of an oddball, Franklin's popularity within the community and his relative middle class stability may have allowed him to fly under the radar. As Broomfield gets closer to Franklin's inner circle of friends, several of them reluctantly acknowledge that something did seem amiss.
"I think a lot of his friends have examined themselves and probably looked at areas that are a bit painful for them," Broomfield says. "And I think they feel embarrassed that they were so closely aligned to somebody who was a murderer."
Broomfield shot the film with his cinematographer son, Barney. As two British guys coming into a mostly black neighborhood, it wasn't always easy to get people to open up or even go on camera.
"Initially, it was rough. People didn't want to be seen talking to us or helping us. We were very much the outsiders," he says. "But I think because we were there for so long, people increasingly trusted that we were coming from the right place, and they had a story that they wanted to tell."
The director acknowledges that he couldn't have made the film without the help of Pam Brooks (pictured above with Broomfield), a loquacious former prostitute and charismatic breakout character of the film who provided a much-needed conduit to the community.
"It's a world of difference between two white guys driving up to a black street hooker and asking her questions to Pam coming up with that kind of wonderful Richard Pryor motormouth introduction. She's somebody who's part of the family," he says. "We definitely couldn't have done the film without Pam. More than anything, she gave us incredible insight into how people there see the world, their reality and way of thinking."
Broomfield's more than three-decade career has been marked by such muckraking documentaries as Kurt & Courney, Biggie and Tupac, Driving Me Crazy, and Aileen Wuornos: The Selling of a Serial Killer. With his boom mike-toting, bemused British persona, Broomfield is known for his kamikaze, guerilla-filmmaking tactics and a fumbling candor. With camera in hand, he infamously stalked (and was mostly rebuffed by) the likes of Margaret Thatcher, Suge Knight, and Courtney Love (who took legal action against him).
"There's a certain style that's developed these days that tends to be very interview-based. That's not really my idea of what making a great documentary is. I like spontaneity," Broomfield says. "I think it's about going out, getting that amazing, spontaneous footage that you can only get in very real, unscripted situations. That's the power of documentary filmmaking. It's something that documentaries can offer that really is impossible to capture in any other form."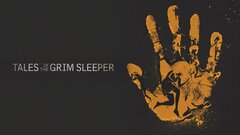 Powered by