What's Worth Watching: 'Key and Peele',' Why? With Hannibal Buress', and 'Million Dollar Listing' for Wednesday, July 8
Key and Peele, "Y'All Ready for This?" (Wednesday, July 8, 10/9c, Comedy Central)
TV's dynamic duo of farcical satire, Keegan-Michael Key (the tall one) and Jordan Peele, is back with 11 fresh episodes of racially barbed sketch comedy. Great news for fans is that the first new installment features a classic encounter between the team's best-known breakout character—Luther (Key), the "anger translator" for the famously reserved Obama (Peele)—and Savannah (a remarkable Stephnie Weir), the unrestrained smack-talking id shadowing the politically coy Hillary Clinton (Kate Burton), once upon a headline Obama's political rival before she became his Secretary of State. "You got my job and I'm gonna get it back, and it's not gonna be easy because you screwed the pooch six ways to Sunday!" Savannah barks at Luther, for once stunned to silence.
It's the raucous centerpiece of a strong episode bookended by set pieces depicting savagely over-the-top slapstick: the first involving pro football teammates whose "booyah" camaraderie turns lethal, and the latter a literally hysterical send-up of police shootings of unarmed black men. Only Key and Peele could get away with something that extreme, making you laugh till it hurts.
Also new on Comedy Central: Why? With Hannibal Burress (10:30/9:30c), a topical showcase for the provocative stand-up comic, Broad City co-star and Cosby nemesis, who'll tackle hot-button issues of the day with sketches, man-on-the-street segments and pungent commentary.
In what's turning out to be a busy TV night for comedy fans, Conan O'Brien takes his TBS talk show to San Diego's Comic-Con for nightly shows (11/10c) through Saturday, a first for a late-night host. (Let's hope Triumph the Insult Comic Dog comes along to tweak and torment attendees.) First night guests include former Hobbit Elijah Wood and Talking Dead moderator Chris Hardwick, and later Conan highlights include cast visits from The Hunger Games: Mockingjay Part 2 (Thursday), Game of Thrones (Friday) and The Walking Dead (Friday). Geeking out is encouraged.
Also Tonight
Million Dollar Listing San Francisco, Series premiere, 10/9c, Bravo
Million Dollar Listing San Francisco—the latest docuseries in Bravo's franchise about pricey properties and the cutthroat agents who peddle them—explores the glittering underbelly of the booming Bay Area real estate market.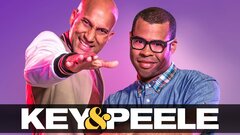 Powered by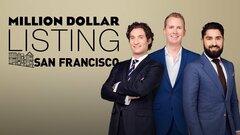 Powered by