'True Detective's Twist Inspires Us to Ask: Are They Really Dead?
Last night, True Detective gave us a far more interesting mystery to chew over than whatever is going on with that murdered guy with the acid-dissolved eyes: Someone wearing a raven mask shot Colin Farrell's Detective Ray Velcoro at point-blank range with a shotgun, forcing us to briefly put aside our questions about Farrell's accent in these first two episodes and wonder, "Could he really be dead?"
The "Are they really dead?!" cliffhanger is a time-honored narrative device (though most shows leave that for their season finales). Melrose Place was the high-water mark, with Kimberly (Marcia Cross) allegedly biting it off-screen and returning in spectacular fashion a few episodes later. A smorgasbord of fake-outs have been resolved in the last couple months: Jake Ballard (Scott Foley) on Scandal, just about everyone in Hannibal's Season 2 finale, Mike Warren (Aaron Tveit) on Graceland. Some shows, however, have left us in the dark, waiting on the fates of our favorites to be revealed. We've taken a stab at rating how dead they are, on a scale from Ned Stark (Very Dead) to Buffy Summers (Definitely Alive).
Delphine (Evelyne Brochu, Orphan Black)
Showrunner Graeme Manson gave the patented "We didn't see her die" explanation to the media after the Season 3 finale on June 20, but that was a pretty nasty looking gunshot wound, and her last moments were such a fitting end to the character's arc that it would almost be a shame to see them undone.
How Dead Is She? "Ned Stark" Dead
Juliette Silverton (Bitsie Tulloch, Grimm)
The longer a show has been on the air, the more likely it is that a major character death is permanent. Sure, Grimm deals with a lot of supernatural forces, but this is one of those deaths that can completely change a the course of a show, and Tulloch has been keeping a low profile (she's not listed as being on the Grimm Comic-Con panel, for example).
How Dead Is She? "Cordelia Chase" Dead
Fish Mooney (Jada Pinkett-Smith, Gotham)
Pinkett-Smith has indicated her contract was a simple one-and-done, but the odds of her popping back up in some capacity next season are about 50/50. After all, we didn't see her die. This isn't too dissimilar from what Person of Interest fans are experiencing right now with Sameer Shaw (Sarah Shahi)—Shahi took a hiatus before the birth of her twins, and Shaw's life depends on whether her actor decides to return.
How Dead Is She? "Sameer Shaw" Dead

Detective Ray Velcoro (Colin Farrell, True Detective)
You don't build a marketing campaign around a character played by Colin Farrell and then kill him in the second episode. Smart money is on a Kill Bill-style rock-salt-slug reveal.
How Dead Is He? "Jake Ballard" Dead
Dr. Harrison Wells (Tom Cavanaugh, The Flash)
While he's unlikely to be resurrected by magic, as Once Upon a Time's Rumplestiltskin has been on several occasions, evaporation just isn't enough to stop such concentrated evil, especially given Wells' ability to travel through time. Also, Cavanaugh is still supposed to be a series regular for Season 2.
How Dead Is He? "Rumplestiltskin" Dead
Jon Snow (Kit Harington, Game of Thrones)
A Song of Ice and Fire author George R. R. Martin has revealed Jon lives in the books, but then again, Stannis Baratheon is also still drawing breath on the page, and TV Stannis is definitely rotting in one of the Seven Hells for burning his daughter alive as a sacrifice. Jon may not come back right away, but without him, the ranks of rootable characters is just too thin. Plus, it's mighty convenient that Red Priestess Melisandre—who has the power to resurrect the dead—is now skulking around Castle Black.
How Dead Is He? "Buffy Summers" Dead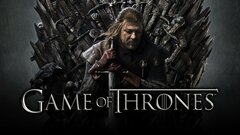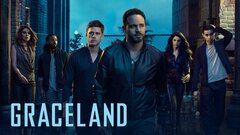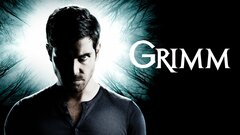 Grimm
where to stream