What's Worth Watching: In For the Kill
Scream, Series Premiere (Tuesday, June 30, 10/9, MTV)
First Teen Wolf, now this? Clearly MTV is out to ruin our sleep these days, and it's only going to get worse with the cable channel's latest horror offering, a bloody fun adaptation of the Scream films that aims to put a fresh coat of splatter on the classic franchise.
Fans shouldn't expect any Sidney Prescott references, Stab movie quotes or even a Ghostface shout-out. Instead, the small-screen take follows a brand-new crew of pop-culture-savvy victims, er, teens living in Lakewood, a fictional 'burb with a tragic history and what we can only imagine is a lot of disposable residents. In tonight's opener, the late-night slaughter of a popular but cruel student (Bella Thorne, above) drives the town into a frenzy, and the kids do what hormonal high schoolers do best: throw a massive rager.
But it's not all beer pong and bong hits. Lurking among the revelers—who include the innocent-ish Emma (Willa Fitzgerald), her bi ex-bestie Audrey (Bex Taylor-Klaus), mean girl Brooke (Carlson Young) and studly newcomer Kieran (Amadeus Serafini)—is someone sporting a seriously unsettling mask and a thirst for blood.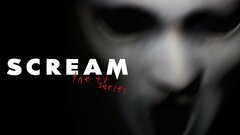 Scream
where to stream
Powered by