Vanessa Marcil Stars in Pop's Crazy New Reality Series Queens of Drama… On Her Own Terms
One of these things is not like the other. Pop's new reality series Queens of Drama, premiering April 26 right after the Daytime Emmys, purports to take us behind the scenes as six actresses—all known for their suds work—attempt to create their own primetime series. But there's a lot more bitching than pitching when Vanessa Marcil (General Hospital), Donna Mills (Knots Landing), Lindsay Hartley (All My Children), Chrystee Pharris (Passions), Crystal Hunt (One Life to Live), and Hunter Tylo (The Bold and the Beautiful) get together and try to be moguls. What's in it for Marcil? The much-admired, Emmy-winning star gave us the lowdown on why she said yes to this hot (and oh-so-addictive) mess…and what it's like to be a Queen when you refuse to wear evening gowns.
So far we press peeps have seen three episodes of QOD and you six gals are still fighting over who's in charge. Will anyone come up with an actual idea for this series that you all claim you want to create?
We do get around to it, and it's a really exciting factor to the show, but who should be boss is a big source of conflict. Others didn't agree, but I thought it should be Donna Mills. She's produced before. She's decades older than a lot of us. I grew up in a time when you respected the legends.
At one completely insane point, Donna goes rogue and takes a pitch meeting at The CW but doesn't have any ideas to pitch—all she has to offer the CW development guy is that six women want to create a series. What planet is this happening on?
That was a surprise to us. We're, like, "You did whaat?" Everyone was floored that Donna decided to have that meeting so soon and without us. Seemed wrong to me, but what the hell do I know?
You get so mad during one production meeting that you take a hike. What triggered that?
[Laughs] The producers told me to! I think most viewers know that reality shows are pretty much scripted. Anyway, we all ended up having a mad love affair with each other. Well, there is one person I just couldn't deal with. Being a gossipy mean girl is not my thing.
So what are you saying…this whole thing's a fake?
Here's the thing about reality shows: The conversations are real, but there's a written arc. How else could they put a show together? I watch a lot of docuseries and reality TV. I'm a major Wahlburgers junkie. I'm a big dork fan for Duck Dynasty. I don't like the really mean-spirited stuff, but I can't take my eyes away from Mob Wives. I loved Jersey Shore. You know who got me hooked on reality shows? Maurice Benard. He said, "You have to watch Celebrity Rehab!" I did and it was amazing! What I don't like on Queens of Drama are the individual interviews they make you do where you have to comment on what's been happening. I can't stomach it. It's bizarre! I don't even know what kind of TV that is. It's like an interview only they're telling you what they want you to say. It's a very bizarre process. But, then I'm new to this. I like change and to do crazy, different things, so for me this show has been fascinating. It's the most fun people-watching experience ever.
Do you even know what's real and what's fake? After all, you're all actresses.
You can tell when a moment is a real moment and when it's not. Just as when you're watching someone act. You can tell when a scene is honest and true. Then there are those scenes where you're going, "Naw, sorry, not buying it!"
Why do you consider yourself a guest star on QOD, rather than a regular?
Because there are a few things that happen in the show that will define that…things that I can't talk about right now.
In the poster for QOD, the other women are all glammed up like they're going to the Emmys and you look like you're off to a trash-rock concert. What's up with that? And what's with the specs?
Well, that's me. There's one woman on the show who really tries to push the gown thing but, sorry, I don't do gowns. I do sweat pants. Listen, I've been on the set my whole life having the blood sucked out of me by spandex dresses and stiletto heels. No thanks. As for the glasses, I can't see! I can't even see with them. It's pathetic.
This isn't your only dip into reality TV at the moment. What's up with this Mexican cooking-show pilot—Vanessa's Taco—you're shooting down in Texas?
It's a show about food, family, and forgiveness. I hadn't seen or spoken to my father and a lot of my family in almost 20 years, after some really unforgivable stuff went down. I had been a bullheaded a–hole for a really long time, so it was a very big deal for me to forgive him. Now we're opening two restaurants together—one in Texas, one in California—and doing a TV pilot about it. That's my life. Things turn around in the most interesting ways. I really hated being on Beverly Hills, 90210 with all my heart. But I met my son's baby daddy [Brian Austin Green] there, and because of that, I have the most amazing child. Even things that suck can lead to something wonderful.
But going into business with your family so soon after an estrangement? I doubt there's a shrink in the world who would recommend it.
Oh, I agree. [Laughs] We're shooting the pilot right now and I want to kill all of them. I've decided that right after we finish it, I am no longer into forgiveness. Juuust kidding! This is the most interesting way to get to know your family. When we're in the kitchen, you'd never think two decades had passed since we were together. And the food we make! Everyone wants to pass out when they eat it. It's that good.
Who are you doing this pilot for? One of the cable food channels?
I'm not allowed to say until the pilot gets picked up, but it's for a big-shot network. We'll know within a couple of months. I feel so blessed to even shoot this thing. Even if it doesn't get picked up, this is the most beautiful documentation of my family coming back together. It's like the most elaborate home movie. At the very least, we can pull it out every few years and crack up! I never in a million years could have seen this happening to us, and that's the exciting message of the show—miracles can happen. You can get through anything. It has changed my life completely.
Vanessa's Taco is a hilarious title, by the way. But you don't seriously think you're going to get away with it, do you?
[Laughs] Hey, if you don't laugh at the title, this is not the show for you!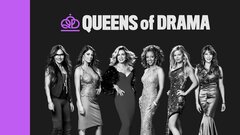 Powered by